Podcast: Play in new window | Download
Subscribe: RSS
Thank you Carole Sumner Krechman for joining me on the Born To Talk Radio Show Podcast. Today's podcast will be focusing on her soon-to-be-released book, About Face.
Carole.
To start with, Carole Sumner Krechman is a trained architect with an extraordinary vision.  She has brought this vision to all areas of her business, philanthropic and personal life alike.  Carole is also a thought leader in technology, international business, and peacemaking. Congratulations are in order, Carole, is likely the only 80-year-old woman to be awarded a technology patent from the US government. This patent creates a foundational change in how we communicate. This includes delivering video to any cell phone on demand. While this is Carole's first patent, she is an exceedingly accomplished businesswoman.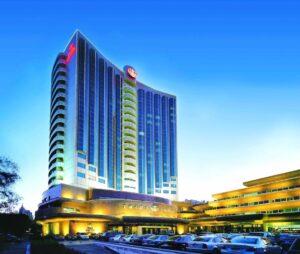 In the 1980s, operating out of Beijing, thanks to her benefactor, Dr. Armand Hammer, Carole built a successful design company that spanned the globe.  The team found investors and lenders and built their vision into the Beijing Asia Hotel.  Then Carole and her husband Sheldon spent eight more years doing business in China and completing the project.  Together, they created a design team with Chinese, Japanese, Hong Kong, and Thailand natives.  They joined her as the first American woman to design and develop a modern, Western hotel, apartments, and office building in downtown Beijing.
About Face.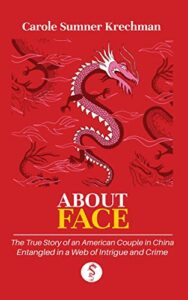 Carole and her husband, Sheldon, were two innocents abroad and in an exotic and unknown land. What is the story behind the title, About Face?  Over the years, they came to realize that China would always be a place of mystery and unanswered questions. It is a land of contradictions with many faces. Conversely, the Krechmans experienced the best of China, its people, its children, and its rich cultural history. However, they also experienced the worst …treachery, subterfuge, and criminal activities.
Little did they know their joint venture would ensnare them in a dangerous web.  It included the most ruthless of China's security agencies, the FBI, and the CIA.  They were a cast of characters who seem straight out of a Hollywood spy thriller.
Lastly.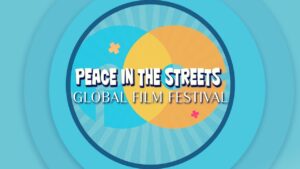 Besides her upcoming book, you will hear about Carole's non-profit, Peacemakers Corps. Association and Peace in the Streets Global Film Festival.  The 2022 winners are soon to be announced!
In closing.

If you are interested in learning more about the Rotary E-Club for World Rotary for Peace, here is the link for their weekly zoom meeting held on every Tuesday from 6-7:30 PM, PT.
Thank you, Carole, you are an inspiration!
 ***********************
Conversations + Connections = Community
Making the world a better place.  One Story at a time.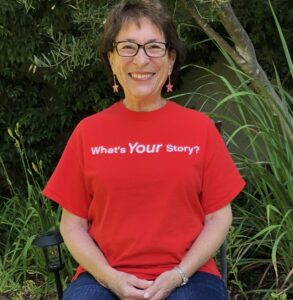 What's Your Story? I want to share it!
 Marsha@borntotalkradioshow.com
Facebook    Twitter  Instagram  LinkedIn