My Born To Talk Radio Show Podcast on Monday, November 25th from 1-2 PT will be featuring  Dr. John  Poothullil.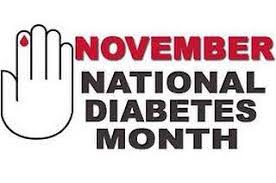 November is National Diabetes Month.
Let's get to know Dr. John Poothullil.
Dr. Poothullil, affectionately known as Dr. John, is originally from Kerala, India. After graduating in 1968 from medical school at the University of Kerala, India, he did his residency in Washington, DC and Phoenix, Arizona.  Followed by fellowships in Milwaukee, Wisconsin and Ontario, Canada.   Dr. John began his medical practice in 1974.  For more than 30 years, his practice was mostly in Texas.
During his medical practice, Dr. John became interested in understanding the causes of and interconnections between hunger, satiation, and weight gain. In this process, he recognized a new insight about Type 2 diabetes that shows that it can be prevented and even reversed. As an advocate for public health, Dr. John has devoted 20 years to studying diabetes and cancer.
Dr. John retired in 2008. But, he is far from "retired." Now, as a result of all his years of experience, he has authored 3 books.
Our Conversation will include:
What is diabetes?
What is a healthy A1C level?
What is the difference between Type 1 and Type 2 diabetes?
What is the cause?
Can Type 2 be reversed and if so, how?
Is there a link between diabetes, obesity, and cancer?
Takeaways.
Dr. John will be sharing his approach to reverse Type 2 diabetes in eight weeks using his proven 8 step process.  Did you know that as of 2018 over 23 million people in the US have been diagnosed with diabetes? By 2030, that number is expected to more than double that amount. What can we do now, to avoid being part of that statistic?
Tune in and tell your friends to hear this informative show.
---
What's Your Story?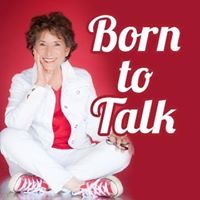 Conversations + Connections = Community
Do you have a story to share?  You can contact me directly at
Marsha @BornToTalkRadioShow.com