Joining me on the Born To Talk Radio Show Podcast on May 9th, 1-2PT is Dr. Nuzhat Chalisa. She is a Clinical Endocrinologist, Diabetes & Obesity specialist, Author, Philanthropist, and Global speaker.
Meet Dr. Nuzhat Chalisa.
Nuzhat consults on a wide variety of endocrine diseases. They include diabetes, obesity, osteoporosis, thyroid problems, and metabolic disorders. However, her primary research interest has been in the area of diabetes and obesity.
She is actively affiliated with the American Diabetes Association and currently serves as the Communications Director for Clinical Centers and programs Interest Group Leadership Team.
Additionally, Nuzhat is the Founder and President of the Kisat Diabetes Organization. The KDO team is on a mission to prevent diabetes and its complications by providing resources for early screening and education.
Kisat Diabetes Organization. KDO.
Did you know that one in three people are expected to have Type 2 diabetes by the year 2050? Diabetes is a chronic illness. It is not curable. But, here's the good news, it is certainly preventable and controllable. Here is how:  starting with a thorough education, a balanced diet, and a healthy lifestyle. Thus, managing diabetes is an art and requires motivation and determination.
KDO is a global, inclusive community of diabetes-focused affiliates and partners from every walk of professional life. They promote both formal and informal education for diabetes prevention and management.  Their holistic philosophy ensures that patients receive assistance in every aspect of diabetes.
Author of "Diabetes Beyond Numbers."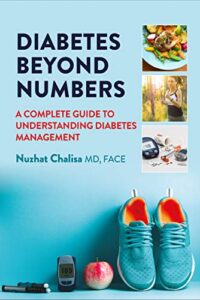 In November 2020 Nuzhat published a book on diabetes management, "Diabetes Beyond Numbers."  A complete guide to understanding diabetes management.  It is written in simple language so that anyone reading is able to understand the basics of diabetes.  This is a resource for those who want to learn about diabetes prevention and management.
In Closing.
Nuzhat has spent over 20 years helping patients manage diabetes.  As a result, she has seen firsthand the challenges a diabetic patient has to face over their lifetime. Her passion to help people with diabetes intensified after the loss of her father due to complications of diabetes in 2012. His death inspired her to create this resource so that others do not have to watch their loved ones suffer.
Tune in to learn more.
***********************
Conversations + Connections = Community
Making the world a better place.  One Story at a time.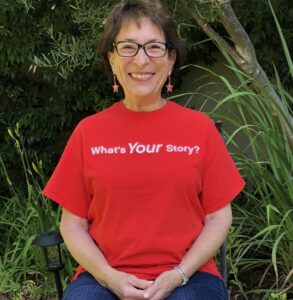 What's Your Story? I want to share it!
 Marsha@borntotalkradioshow.com
Facebook    Twitter  Instagram  LinkedIn