Podcast: Play in new window | Download
Subscribe: RSS
Thank you, Dr. Nuzhat Chalisa, for joining me on the Born To Talk Radio Show Podcast.
Dr. Nuzhat Chalisa.
To begin with, Nuzhat is Clinical Endocrinologist practicing in Chicago, IL for over 20 years.  Her primary interest is Diabetes and Obesity. Her experience crosses between research and clinical practice.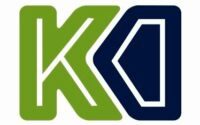 She is also the founder and president of Kisat Diabetes Organization.  Its main mission is to prevent Diabetes complications through early screening and education. She founded this nonprofit in memory of her father Saifuddin Kisat, who died after suffering from complications of Diabetes. One in three people is expected to have diabetes by the year 2050. Diabetes is a chronic illness. Did you know it is not curable? However, it is certainly preventable and controllable through education, a balanced diet, and a healthy lifestyle. Managing diabetes is an art and requires motivation and determination.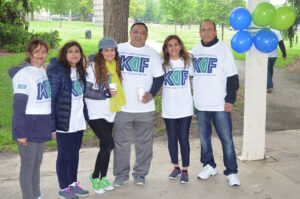 Coming up this Summer is the Annual 5K Walk on June 26th. Registration has already begun.
Currently, Nuzhat serves as the Communications Director for American Diabetes Association's Clinical Centers and Program Interest Group Leadership Team.
Additionally, she enjoys teaching and serving as a mentor for several medical students. Nuzhat recently published a book on Diabetes management and complications. She thoroughly enjoyed the process and plans to continue writing. In addition to her full schedule, Nuzhat is enrolled in Harvard University Effective Writing Certification Program.
Diabetes Beyond Numbers.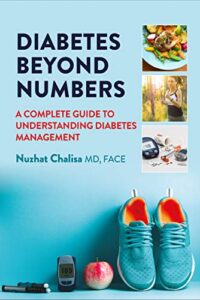 In November 2020, Nuzhat published a book on diabetes management, "Diabetes Beyond Numbers." This is a resource for those who want to learn about diabetes prevention and management. Targeted towards Diabetics and Pre-Diabetics. Her book explains the disease in simple terms, providing a clear understanding of the mechanics of Diabetes and its complications. You will learn how it is related to other illnesses such as heart disease. It also offers advice on how to create a comprehensive game plan to manage Diabetes. She also provides dietary recommendations and information on new medications.
Nuzhat's Takeaways.
Diabetes is a growing global health concern that affects all age groups and genders. Analysts predict a worldwide prevalence of 552 million people with Diabetes by 2030. This podcast will help you understand the basic concepts of Diabetes. Our conversation will provide you with a clear understanding of what happens in Diabetes.  For example, how it is related to heart disease and other bodily organs, and why do people develop Diabetes complications?  What impact has covid-19 had on Diabetes? Subsequently, what do we need to know about the long covid syndrome?
In summary, you will learn about the impact of Diabetes on mental health, continuous glucose monitoring, and new technology in Diabetes. As a result of all her medical experiences, Nuzhat will be offering tips on Diabetes management as well.
Thank you Nuzhat for sharing this important information.
Tune in to learn more.
***********************
Conversations + Connections = Community
Making the world a better place.  One Story at a time.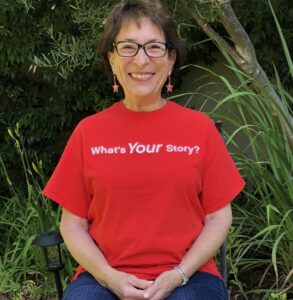 What's Your Story? I want to share it!
 Marsha@borntotalkradioshow.com
Facebook    Twitter  Instagram  LinkedIn