Podcast: Play in new window | Download
Subscribe: RSS
Thank you Elizabeth Hamilton Guarino for joining me on the Born To Talk Radio Show Podcast.
&


Author.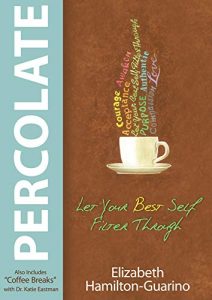 Show Takeaways.
Allergies.
Did you know that you can develop a food allergy without previous symptoms? Imagine the shock to find yourself with Anaphylaxis with no warning.  Anaphylaxis is a severe, potentially life-threatening allergic reaction. The reaction can occur within seconds or minutes of exposure to an allergen.  Symptoms include a skin rash, nausea, vomiting, difficulty breathing, and shock.  If not treated right away, usually with epinephrine, it can result in unconsciousness or death. After recovering from her nut and fish/shellfish allergies, Elizabeth started the Food Allergy Zone. Check out her site to learn more.
Best Ever You.
Elizabeth shared a few stories about the 2020 Thought Leaders and Contributors to the Best Ever You Network.  They include Author/Illustrator Sally Huss. She creates children's books to uplift the lives of children. She does this by giving them tools to overcome obstacles; by helping them value themselves and others; and by inspiring them to be the best that they can be. Sally contributed to Elizabeth's books.
Jennie Lee is Best Ever You 2020 Thought Leader and is a recognized expert in the fields of yoga therapy and spiritual living. She is the award-winning author of three books: Spark Change: 108 Provocative Questions for Spiritual Evolution; True Yoga: Practicing with the Yoga Sutras for Happiness & Spiritual Fulfillment and Breathing Love: Meditation in Action.
Jennifer Vaughn. Jennifer was hired by Media One Cape News in South Yarmouth, Mass., as a general assignment reporter and anchor for the 5:30 news. In July of 1997, Jennifer started at WMUR-TV as the News 9 Daybreak and News 9 at Noon anchor. Currently, Jennifer co-anchors WMUR News 9 at 6:00 and serves as the medical reporter.
Author.
Elizabeth shares some tips from her book Percolate…Let Your Best Self Filter Through. Her clever coffee metaphors are part of her  Percolate Points.   Is there a voice inside of you that's urging you to make changes and seek a richer, more fulfilling life?  Do you feel like you've been searching for something more meaningful, even if you don't know exactly what it is?
From her first point from Allow For Change to Brew.  Start with where you are. What are your pivot points?  Understand you have a choice.
In point 2, Choose Boulder Brew. Why does she mention the fearless and funny Betty White? In times of indecision, she asks herself, "What would Betty White do?"
Are you ready to make some changes? I recommend you visit her websites and order "Percolate." This is a wonderful time to take inventory and start your journal writing.
What will You do, to be the Best Ever You?
---