Join me on the Born To Talk Radio Show Podcast on Monday, June 1st from 1-2 PT. My guest is Elizabeth Hamilton-Guarino,  Founder and CEO of The Best Ever You Network.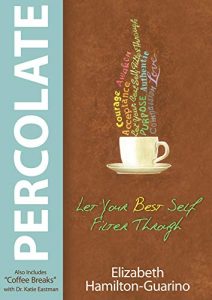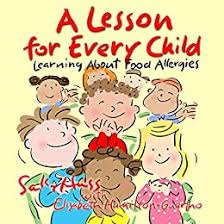 Elizabeth is the author of four books including the best-seller, PERCOLATE – Let Your Best Self Filter Through, Pinky Doodle Bug, Pinky Doodle Dance, and a contributor to the best-selling book A Lesson for Every Child: Learning About Food Allergies.
Meet the Dynamic Elizabeth!
Elizabeth and her husband and four sons live in Maine. In 2019, she was awarded The Finext Award for excellence in Leadership in the Financial Services industry and is currently attending Harvard Business School Online.
Elizabeth understands firsthand the challenges that life can bring and has worked with thousands of people worldwide to illuminate their light within and help them live their best life. She has a degree in communications and broadcasting; she is a life coach, food-allergy expert, and anaphylaxis survivor; and is the host of The Best Ever You Show. Congrats to Elizabeth on celebrating over 500 episodes!!
Best Ever You Network.
In 2008, Elizabeth founded the Best Ever You Network.
The Best Ever You Network is a multi-media company that provides personal development to individuals and organizations around the world.
Their Mission:
"To raise awareness – to inspire you to embrace the inner love, gifts, and talents that create the essence of who you really are – and to challenge you to share this uniqueness with the world. The Best Ever You Network is a trusted place to discover or re-discover your authentic, best self, to create a vision and practice that vision, and to really live – rooted in gratitude, where each moment in your life matters."
Their Goal:
"Our goal is to assist you to connect and reconnect with your true self, to others around you, and to the world as a whole, in peace – for peace. Our 6 Principles to Become Your Best are: Core of You, Art of You, Heart of You, Humanity of You, Sport of You, and Spirit of You."
Food Allergies.
Life can throw us a curveball when we least expect it.
Elizabeth lives her daily life with life-threatening allergies "anaphylaxis" to peanuts, tree nuts, fish, and shellfish for over 21 years. In 1998, she nearly lost her life due to an allergic reaction to almonds. In 1999, she had a second near-fatal allergic reaction while 6 months pregnant with her third son, after which they were hospitalized for more than a week in Burnsville, MN.
​
As a result, Elizabeth turned these challenges into a mission to help people living with allergies and other challenges to thrive and be their very best. Together with Brian Hom, Elizabeth is Co-Founder of the Food Allergy Zone. "Stay Alive and Thrive with Food Allergies."
Words of Wisdom.
"Remember. Sometimes you must ramble, wander, explore, talk, connect, share, trust and more to get to your point, mission, or whatever it is you seek. Trust yourself. Keep going. Never give up."
Are you looking to be your best you? You can start today, by listening to our show!
Let's Percolate together!
---
What's Your  Story? Conversations + Connections = Community
​