Joining me on the Born To Talk Radio Show Podcast on January 31st 1-2PT is Erika Hartman, Executive Director of Safe Place for Youth. S.P.Y.
Meet Erika.
Erika joined Safe Place for Youth in 2021 as the Executive Director, after 15 years in the non-profit sector supporting people experiencing homelessness and underserved youth. She was formerly the Chief Program Officer of the Downtown Women's Center (DWC), a nationally recognized homeless services organization, located in the heart of Skid Row.  Erika has also been actively involved in legislative advocacy, at a local and national level.  She has testified before Congress on the state of homelessness in Los Angeles and served as a State Captain for the National Alliance to End Homelessness.
Safe Place for Youth
Safe Place for Youth was founded by Alison Hurst in 2011 along with a group of dedicated volunteers, offering hot food, clothing, and socks to homeless youth in Venice Beach from their cars. Since those humble beginnings, they have been driven to give youth opportunities to transform by multiplying their services, building their programming, and strengthening their partnerships. With incredible support from Board Members, donors, volunteers, and partner organizations, SPY has grown from a 100% volunteer-led organization to a professional staff of nearly 80 employees, whose skill sets have strengthened their programs.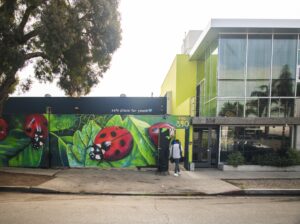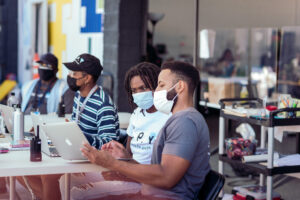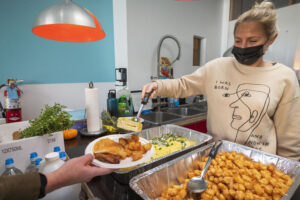 Safe Place for Youth prioritizes low barriers for entry, harm-reduction, a trauma-informed approach, and the provision of a safe, supportive environment. They do this through a continuum of care that includes street outreach, access center services, case management, health and wellness,  education, and employment programs.
Unfortunately, LA County is one of the fastest-growing homeless populations.  Transitional-aged youth require unique housing and support services that are responsive to their developmental needs.  As young adults, they learn to care for themselves, gain life experience, and transition to adulthood.
Solutions:
To inspire change in a young person's life, Safe Place for Youth builds trust and provides care and support to youth experiencing homelessness. In this way, the youth, not their situations, define their lives. Their robust continuum of care addresses the unique needs of this population.
To summarize, the goal of their program is to provide critical resources and empower young people to take control of their lives.  They accomplish this by supporting trauma-informed care, harm reduction, and positive youth development strategies in a safe, non-judgmental environment.
As an example, check out this heartfelt and inspiring video to see what an incredible impact S.P.Y. is having on their community. Get a tissue ready.
Lastly. 
Safe Place for Youth mission is:
To empower young people experiencing homelessness to thrive by providing lasting, community-driven solutions that address racial and social inequity.

Tune in to hear about the wonderful work SPY is doing to address the homeless crisis for the local youth.
Conversations + Connections = Community
Making the world a better place.  One Story at a time.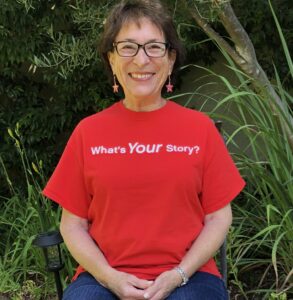 What's Your Story? I want to share it!
 Marsha@borntotalkradioshow.com
Facebook    Twitter  Instagram  LinkedIn