Podcast: Play in new window | Download
Subscribe: RSS
Thanks to Georgeanne "George" Irvine from the San Diego Zoo, for being a guest on my Born To Talk Radio Show Podcast.
Over 100 years ago, the San Diego Zoo was founded to benefit the children of San Diego. Since then, millions of children have had the extraordinary opportunity to connect with and make new animal friends at the Zoo.
George shares how she went from a Journalism major at San Diego State University into PR work at her favorite place, The San Diego Zoo. Some 40 years later, still with the Zoo, she is now the Director of Corporate Publishing at the San Diego Zoo Global.
George has wonderful stories to share. How did her parents, Carol Town Seaton, Shari Lewis and Jane Goodall inspire her?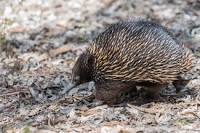 She has a funny story about staying at the fancy Bonaventure Hotel before appearing on the Johnny Carson show with her friend, Joan Embery. With the knowledge of the hotel staff, she had a caged young tiger cub, a caged echidna, and a harbor seal, soaking in the bathtub in their 2 room suite.  You know what a tiger cub looks like, and a harbor seal, but do you what an echidna looks like?
San Diego Zoo Global.

To begin with, San Diego Zoo Global is a not-for-profit organization that operates the San Diego Zoo and the San Diego Zoo Safari Park. With a combined five million visitors each year, the Zoo and the Safari Park provide guests with the opportunity to see thousands of plant and animal species in person and up close, including rare and endangered species they would probably not encounter elsewhere.
"The mission of San Diego Zoo Global is to save species worldwide by uniting our expertise in animal and plant care and conservation science with our dedication to inspiring passion for nature. Using our family of brands to differentiate our campuses, projects, and initiatives, we strive to be at the forefront of wildlife conservation and education."
They are leading the fight against extinction.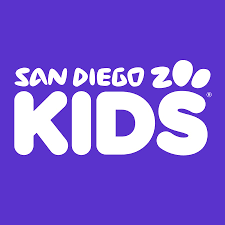 Philanthropist Denny Sanford.
Thanks to a very generous donation from Denny Sanford, San Diego Zoo Global is able to deliver San Diego Zoo Kids channel to 300 children's hospitals and Ronald McDonald Houses across the country and 9 International Facilities.  Now San Diego Zoo Global has broadened its reach and provides a kid-friendly, commercial-free television channel to children around the world.  They can watch a series of TV shows from their hospitals.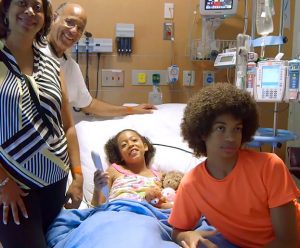 As a result, they are bringing smiles and the healing power of animals to millions of hospitalized children around the world through a very special television channel. Check out the link.
Above all, you too can offer hope and inspiration. Consider bringing San Diego Zoo Kids channel to a Children's Hospital or Ronald McDonald House in your city.  Information is on their website.
Georgeanne, The Author.
I have 3 of her beautiful award-winning books. Fabulous Floyd, Karen's Heart, and Ruuxa & Raina. Each book shares stories and beautiful photos of true zoo experiences of Hope and Inspiration. Her latest book is Mosi Musa, a story of a monkey raised by her grandma. You can follow the link above to purchase your own special books. All proceeds go to support the not-for-profit San Diego Zoo Global.
I know you'll love hearing her passion and stories about all animals and securing their protection from extinction.
---
What's Your Story?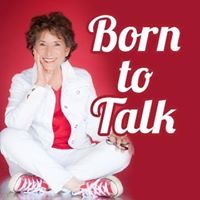 Conversations + Connections = Community
Do you have a story to share?  You can contact me directly at
Marsha @BornToTalkRadioShow.com