Podcast: Play in new window | Download
Subscribe: RSS
Thank you Gerri Knilans for joining me on The Born To Talk Radio Show Podcast.  Gerri is the President, Owner, and Co-Founder of Trade Press Services.

Trade Press Services.
Gerri's mission is "Working Together to Build Your Business."  They deliver content marketing and media outreach. For example, providing vital marketing support their clients need to thrive in a rapidly changing global marketplace. Their uniquely integrated and strategic programs connect clients with the audiences they need to reach. In doing so, whether the goal is to accelerate growth, increase visibility in the marketplace, develop a corporate distinction or gain recognition as industry experts, "we get results."
Gerri's Takeaways.
Entrepreneurship/owning your own business can be a very exciting and rewarding journey for people who enjoy building something that is their own, and who thrive on autonomy, flexibility, and the power to say "yes."
Whether you work for yourself or someone else, it's important to have a vision and mission.
I've learned many life lessons on my journey (You are responsible for your own happiness, the value of follow up and follow through, promise a lot and deliver more. From Dr. Erica Miller "live life with guts, grit, and gusto."
The importance of routines (personal or professional). They provide structure and focus to your day.
The value of life-long learning. If you read 15 minutes/day, you will have read 18 books in a year.
In Closing.
"Since 1995, Trade Press Services has helped its clients achieve critical business objectives through specialized marketing programs. Times have changed and so have we. Our flagship service—creating and securing editorial placements for our clients—is still the same. But over the years, we've expanded our offerings to include integrated solutions for today's increasingly complex marketing challenges."
Calling all entrepreneurs! 
When you visit Gerri's website, you will see tons of resources and you can also subscribe to Gerri's newsletter.
**********************
Conversations + Connections = Community
Making the world a better place.  One Story at a time.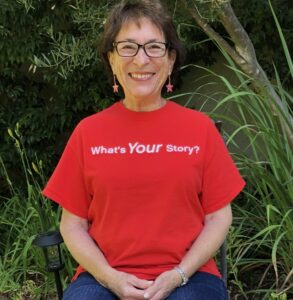 What's Your Story? I want to share it!
 Marsha@borntotalkradioshow.com