Podcast: Play in new window | Download
Subscribe: RSS
Thank you, Deirdre, "Dee" Maloney for joining me on the Born To Talk Radio Show Podcast.
Dee is an author, speaker, and self-proclaimed shame shifter.  She and her husband along with their 3 younger children live in Ontario, Canada most of the year. Chester, their King Charles Cavalier, is also a part of the household.   However, they are snowbirds and also live 5 months of the year in Tucson, Arizona.  Dee's kids are homeschooled, making that transition easy.
Dee is a Holistic Healing Mentor who shares very vulnerable parts of her life story to shine a light on fear and shame, two emotions that can hold us back from living our dream life. Released in 2020, Unfold Me, takes you on a journey through trauma to self-healing, and transformation. You can order it directly from her website.   
The Unfolding Project.
On her website, you will find her blogs.  Going back to 2019, she shares her thoughts that ultimately resulted in writing her book.
Why did she write this book?  
It was part of a group therapy project.  She started writing in a journal, "There once was a little girl." She was terrified, filled with a life of shame and fear. The journal writing continued until she recognized, that her story might help Unfold others.  Dee tells us about being diagnosed with Bipolar disorder brought on by traumatic experiences. This resulted in risky behavior, drugs, no set boundaries, exhaustion, uncontrollable crying, and insomnia just to name a few.
Dee wants other people that have experienced trauma and feel alone wanting to hide, that there is a way out. That you too can "Unfold Layers of Your Wounded Heart and Begin Living Your Dream Life." It hasn't been easy, but she has stayed the course.
Balance.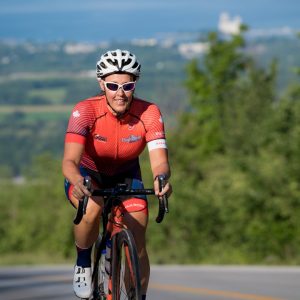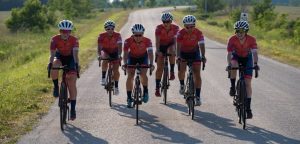 Athletics is important to Dee and her family.  She is the founder of HighGate Racing. Starting in 2017, she began her grassroots cycling team, based out of Ontario. As a female-focused team, HighGate Racing is committed to supporting women in cycling through all stages of development from beginner youth racers at age 17, all the way up the ranks of Elite racing and beyond.  With a passion for healthy living, personal empowerment through sport, and a drive to create equal opportunities for female racers in Canada, HighGate Racing is committed to the long-term development of female cycling. 10% of the proceeds from her book will go to HighGate Racing.
Dee understands the value of sports and how it builds confidence.  It also helped her mentally by being connected with a community. Dee has made a commitment to compete in the Half Ironman completion also known as a Middle Distance Triathlon.   This includes a swim distance of 1.2 miles. A bike ride of 55.92 miles and a run of 13.05 miles. In the spring and summer of 2022, she will be heading off to Arizona and Hawaii.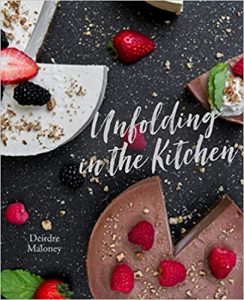 Balance isn't only about not falling off a bike but it also includes healthy eating.  Enter her new book.  Unfolding in the Kitchen. In this plant-based book, Dee shares recipes to wet your whistle!! She has always loved cooking and creating her own recipes.  As she mentioned, she has spoons in a lot of pots. You can also see her recipes on her home page. You can purchase this book from her website as well.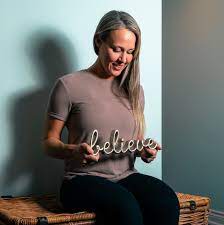 Lastly, mediation is another key component in Dee's life.  Whether it's in the middle of the day or at bedtime she reflects on the practice of gratitude.  And now, she teaches her kids how to meditate as well.
Dee's Takeaways.
In closing, Dee knows that cultivating a healthy mindset is essential these days. Addiction and mental health struggles are continuously on the rise, and in this episode, we are digging into the depths of it.  She also shares how getting connected to your community can change your life, and with a little bit of hope, and a lot of grit, anyone is capable of shining bright.
Thank you  Dee for sharing your story and mentioning your 2 favorite words.
Community and Connections.  Just another reason why we had such a great conversation!
---
Conversations + Connections = Community
Making the world a better place.  One Story at a time.

What's Your Story?  I want to share it.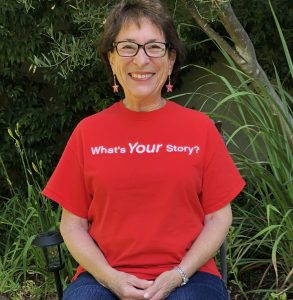 Marsha@borntotalkradioshow.com