I get the question all the time, as I hand an unsuspecting friend or total stranger my business card…What are you going to write about? My business card says it all…Born to Talk. As it turns out, it's talking in the written form.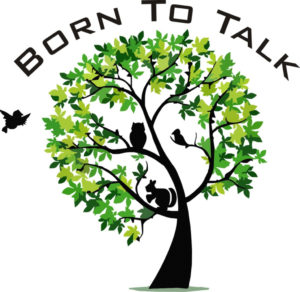 My short answer to the simple question has to do with what I see, feel, and hear. Those senses are magnified when I write. I didn't really think about this until just now, because I type "out loud." Do you do that too?
No one has a perfect life, because honestly what would that even look like? There are always uncertainties, angst, and sadness that we can all relate to. But, those emotions are balanced by routine, beauty and simple joy.
For me, I try my best to stay on the glass half full side of life, although it is a battle at times. I am 100% better than I used to be. My guiding light left his mark. As I approach the holiday season I think about that. What would Butch say or do? It's remarkable that one person can leave such a legacy.
I scroll through my hoards of pictures as I prepare these blogs. Interestingly enough, while there are pictures of my family and friends, I seem to focus more on the nature side of life. I'm often silenced while I appreciate the vastness and majesty of the sun, moon and clouds. Yes, I have been known to be quiet. Shocker!
As the rain subsided on Saturday, the sky was magnificent as the clouds moved on towards the mountains.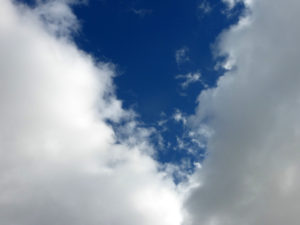 Then the next day, it's equally beautiful minus the threat of rain!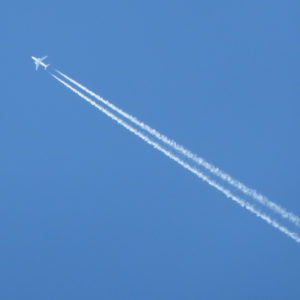 Wonder where they're going?
Today was also about feeling and hearing. I had the opportunity to see The Lion King at the beautiful Pantages Theatre in Hollywood. As with most live theatre performances, you need to "check" your camera in your purse or pocket. It's too bad; because the interior is just spectacular.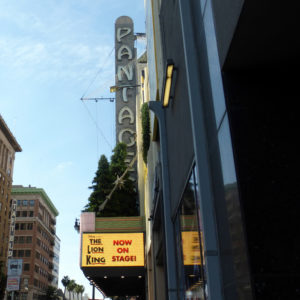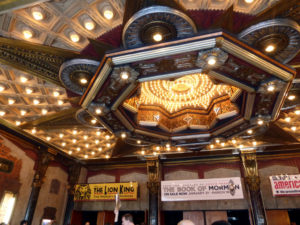 As the enormous giraffes walked down the aisle, followed by elephants and singers I was just filled with emotion from the haunting and powerful voice of South African born Brown Lindiwe Mkhize as she sang the "Circle of Life." My experience with that song as well as "Can You Feel the Love Tonight" revolves around Sir Elton John. I didn't really know the story of the Lion King. It was tremendous. Beautiful music. Wonderful staging.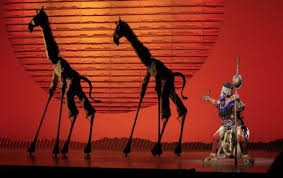 I'll leave you with these lyrics…
Hakuna Matata! What a wonderful phrase.
It means no worries for the rest of your days!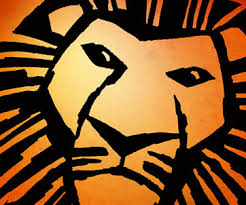 A GREAT WAY TO START THE WEEK!