Janet Polech will be my guest on The Born To Talk Radio Show Podcast, on Monday, March 20th, 1-2 PT.
Meet Janet.
To begin with, Janet lives in upstate New York, surrounded by natural beauty and changing seasons. She had a typical suburban, middle-class upbringing and family life. Janet earned a Bachelor's degree but chose not to become a career woman. She has two adult children whom she enjoys spending time with.
Sadly, Janet's husband died ten years ago from melanoma, and that changed her life dramatically.  Janet ultimately figured out how to accept change in order to move forward. In her case, Janet learned to embrace freedom and the importance of staying socially connected and serving others. She remains active in her local business community and works as a Photographer, Writer, and Volunteer.
Janet has been writing about her experiences and how she was able to bounce back from grief into joy by learning resilience and beginning life anew.  ​She will be sharing her experiences to help others move forward in their lives by offering videos and publishing stories based on her experiences with overcoming grief.  We will be talking about writing, photography, transitions, grief and loss, and her healing journey.
 Inspiredprints.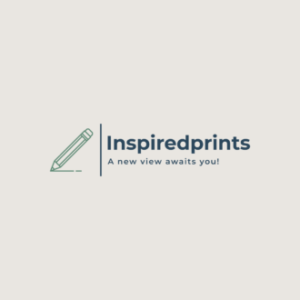 In 2017, Janet established Inspiredprints.  Her business services include providing photography for events, headshots, pets, real estate, stock photography, blogging, and writing.
She is excited to start offering Content Writing to inspire change. Her articles are now being published monthly and quarterly in newsletters local to the Syracuse, NY region.
​"Accepting change to move forward" is the over-arching theme, and is especially directed toward people trying to transition through difficult times in their lives.  Thus, making new choices and connections to move beyond grief & loss.  Consequently, we are all a work in progress.
Janet's signature on her website captures her essence: "A new view awaits you."
In Closing.
"I'm writing to INSPIRE readers who are navigating the transitions of mid-life and beyond, the changes of loss and grief, themes of healing and growth, and making choices to keep moving forward."
Tune in to learn more about Janet's journey.
***********************
Conversations + Connections = Community
Making the world a better place.  One Story at a time.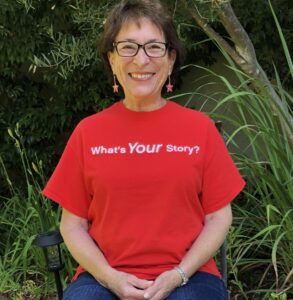 What's Your Story? I want to share it!
 Marsha@borntotalkradioshow.com
Facebook    Twitter  Instagram  LinkedIn