Joining me on April 11th, 1-2, PT on the Born To Talk Radio Show Podcast, is Joe Sperle.
Let's meet Joe.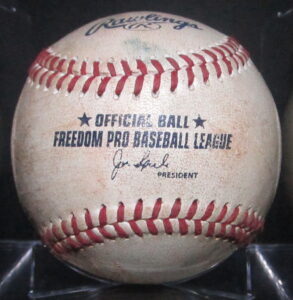 Put on your baseball cap, Joe is all about America's favorite pastime.  Joe is the President/Owner of Sperle Sports Consulting and Coaching. He's known as a Professional Baseball Trailblazer, and Founder of the Freedom Pro Baseball Minor League. Joe has over 40 years of sports playing and professional coaching experience. His accomplishments include a Masters' World Series & Father-Son World Series Champion, All-American and National Champion, and an Inductee to the Softball Hall of Fame.
Joe has also coached and mentored over 300 Little League All-Stars and High School All-Region and All-State players. They went on to attend college on a baseball scholarship.  He coached 48 players who were drafted by the Braves, Nationals, Brewers, White Sox, Red Sox, Dodgers, Yankees, Phillies, A's, Rays, Royals, Mariners, Rangers, Angels & Diamondbacks.
Joe started 4 professional minor league baseball teams creating and overseeing all business, stadium, and baseball operations. He signed and coached over 200 talented college players to their first pro contract with the Freedom Pro Baseball Minor League, which he founded in 2012.
Author.
Athlete's Guide To Success – A Roadmap To Becoming A Champion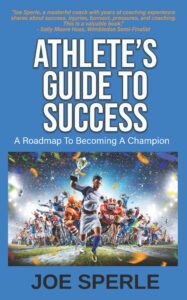 Joe ask's "Do you know the path to be a successful athlete?  Do you know what it takes to compete at the High School, College, and Professional levels?"
Perhaps you have a son or daughter that loves the game.  Maybe it's more than a weekend game with friends. What if your aspiring athlete wants to continue to play and succeed?
What is going on today in sports for school-age kids? How important is a support system in an athlete's life? We will be talking about this and much more. Play Ball!
 Batter Up!
 ***********************
Conversations + Connections = Community
Making the world a better place.  One Story at a time.

 What's Your Story? I want to share it!
 Marsha@borntotalkradioshow.com
Facebook    Twitter  Instagram  LinkedIn