Podcast: Play in new window | Download
Subscribe: RSS
Thank you Dave Strauss for joining me on the Born To Talk Radio Show Podcast.
Dave.
Dave lives in Charlotte, North Carolina with his wife Deb and their children, Jacob, Josh, Hannah, and Ilana. When Dave isn't running new story ideas by his youngest daughter, he and his family enjoy time at the beach, hanging around with their labradoodle Cubby, and keeping an eye on all things Chicago sports.
What is his Why?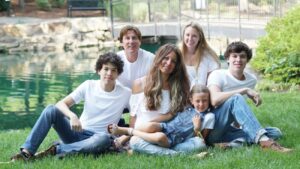 "My family is my why. Especially my children, and demonstrating to them that no matter your age, it's never late to chase what you love. What excites me is speaking with kids and adults about dreams, creativity, and chasing our passions. After a couple of years as a teacher, I switched to the 'corporate world', and many of my dreams were put on hold. With the support of my family, and bedtime story characters in hand, I embarked on this path, and Spaghetti and Rugby Bugby were born."
His Books.
Do you remember reading with your kids?  If I were to ask my grown kids, if they had any favorite books we read together, it would be a resounding yes.  In fact, I still have them. Dave's books will be books you can read with your kids or grandkids. The photos are fun and the stories are equally fun to share together. Here is the link to purchase A Turkey Named Spaghetti on Amazon. Also links for the Rugby Bugby series, link & link.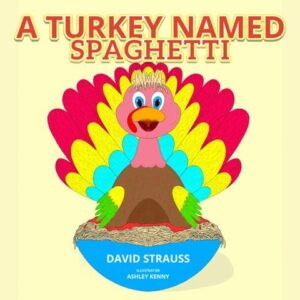 Dave's Takeaways.
Dave will take you along on his journey from surviving to thriving. You'll laugh, and learn why Dave is passionate about chasing joy. And like his path into publishing, why that spark can be lit at any age. You're sure to connect with Dave's belief that a lot of gratitude and laughter can take you a long way.
These are fun books to read with your kids!  Creating a special bond that lasts a lifetime!
***********************
Conversations + Connections = Community
Making the world a better place.  One Story at a time.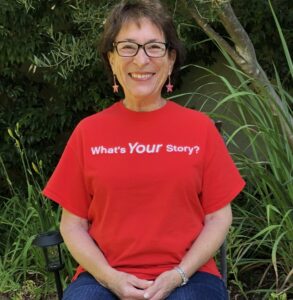 What's Your Story? I want to share it!
 Marsha@borntotalkradioshow.com
Facebook    Twitter  Instagram  LinkedIn