Joining me on the Born To Talk Radio Show Podcast on October 25th, 1-2PT is JT and Debbie Moye.
Let's meet Debbie and JT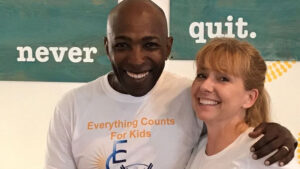 Debbie, a mother of three, has been involved in child development for the past 35 years. Hundreds of children have passed through her organized community events focusing on inclusion, self-expression, and developing team-building skills. She volunteered for eleven years as a Girl Scout leader expanding her troop to include girls of all ages and abilities creating a unique troop of 45 strong.
JT has over 35 years of teaching kids gymnastics, dance, and musical theatre. He has a BFA in Acting from the University of Connecticut. JT toured with Sesame Street Live as the cute and lovable Grover. He is proud to have performed over 2,300 times in the Broadway Hit show Miss Saigon. JT has taught African American Experience in the Arts, Jazz Dance at UCONN and the University of Maryland as well as a Kinesiology course at Cal State Dominguez Hills University. JT has worked as a Stunt Coordinator for Kids Say the Darndest things with Tiffany Haddish, Honey Nut Cheerios, and the 50th anniversary Rolling Stones Grrrr video.
EC Kids
Founders, Coaches JT and Debbie are changing lives. EC Kids is all about Fitness and Nutrition.  Everything Counts for Kids.  Since 2015 they saw the need to service our youth a little deeper than teaching rolls and cartwheels. They needed tools they could use for life. Their focus is to teach children good habits for life using music, fitness, and nutrition. A key component is to respect themselves and each other.
Coming from musical theatre and child development backgrounds, they put their creative talents together to create a rewarding experience for children to work out and have fun.
Their mission is to teach kids good fitness & nutrition habits.  Adding that they hope that the information trickles up to the parents. If you believe Everything Counts for kids, then you are already an advocate for EC Kids. The age-appropriate information is introduced through original music and fun parodies of popular tunes they already know.
EC Kids focuses on nurturing the whole child through a combination of gymnastics, sports drills, child development group games, rhythm, music, and movement.   Nutrition is also a key component. They both left their jobs, took that leap of faith, and started EC Kids. Because Everything Counts for Kids.
---
EC Kids is where Fitness & Nutrition meets entertainment!
Tune in to hear about the fun things they are doing!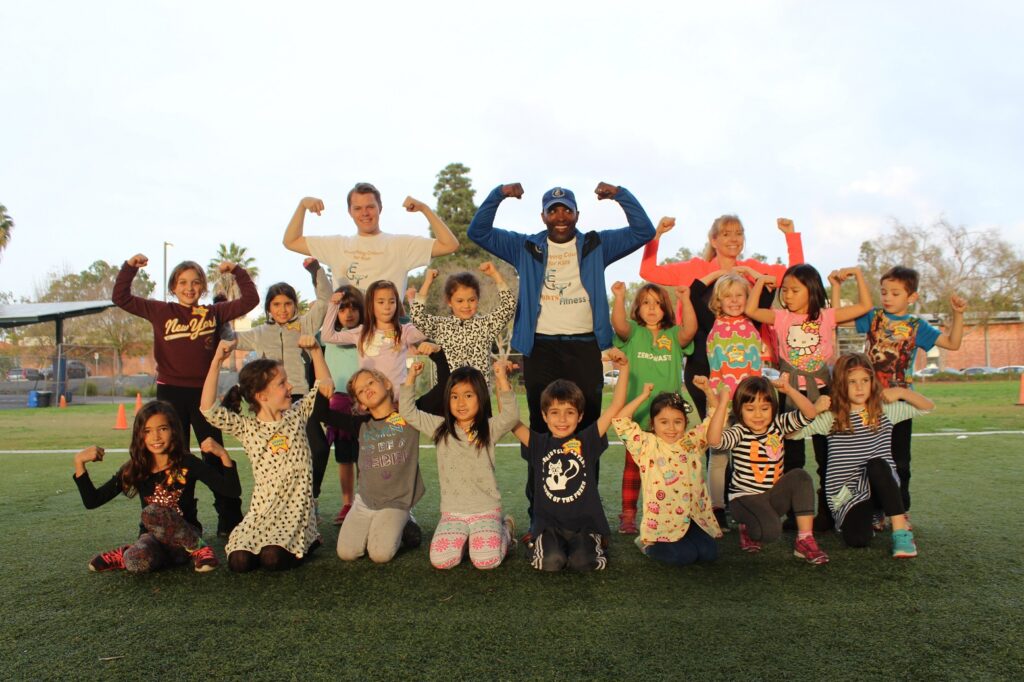 ---
Conversations + Connections = Community
Making the world a better place.  One Story at a time.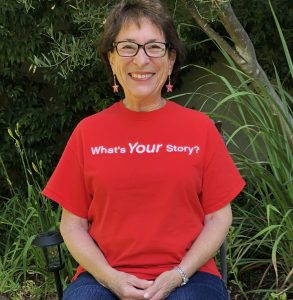 What's Your Story?  I want to share it.
Marsha@borntotalkradioshow.com
Facebook    Twitter  Instagram  LinkedIn