Podcast: Play in new window | Download
Subscribe: RSS
Thank you Kayoko Mitsumatsu for joining me on the Born To Talk Radio Show Podcast.
Kayoko.
Kayoko is the Founder and President, of the nonprofit, Yoga Gives Back. They empower underserved women and children in India. "YOGA has given me so much, a way to find peace in my heart, and most importantly FAITH in myself. I am eternally grateful and I know millions people in the world share the same gratitude. So why not join our global movement of gratitude? For the cost of one class, you can change a life. YGB entered its 15th Anniversary in 2022. We can do so much more when we come together, #OneMillionYogis! We have proven this truth."
Yoga Gives Back.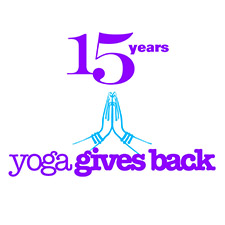 Yoga Gives Back is a nonprofit organization based in Los Angeles. Their mission is to mobilize the global yoga community to empower women in India to build sustainable livelihoods. Imagine this, 6 billion dollars is spent every year on Yoga in the US alone.  YGB is a growing global grassroots organization with representatives in many cities in the US, UK, Netherlands, Brazil, Canada, Hong Kong, Sweden, Italy, Costa Rica, etc.
As an example, they support micro financing programs, vocational training, and education to support impoverished women and children in India! They are currently directly funding 237 mothers and children with micro loans and education funds.  For the cost of one yoga class, you can change a life!  Here's how: You can donate on this link.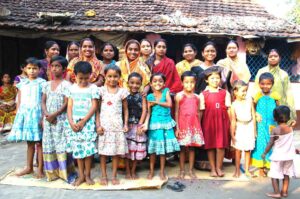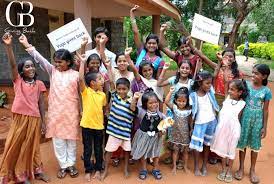 Kayoko's Takeaways.
"Satisfaction lies in the effort, not in the attainment, full effort is full victory."
"This is a quote from Mahatma Gandhi which I hold to my heart and try to live by every day. When things do not go the way you wanted, you can still see it as your full victory if you have put full effort into it. By focusing on the effort of your action or decision of the present moment, you do not get anxious or stressed out about the result in the future which you have no control over it anyway. There is real power in recognizing the present effort as the most important, top priority, then spending time calculating or worrying about the outcome. This is the most empowering guidance in my life."
In Closing.
As a result of Kayoko's dedication to her nonprofit, she is making a huge difference in the lives of women and children in India.  For instance, check out this video for continued inspiration: 10 Years of SHE Scholarship Progam.
Tune in to hear Kayoko's story!
*********************
Conversations + Connections = Community
Making the world a better place.  One Story at a time.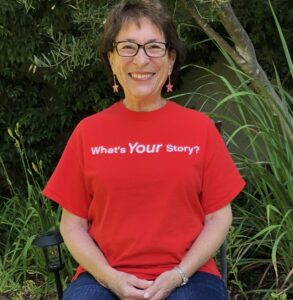 What's Your Story? I want to share it!
 Marsha@borntotalkradioshow.com
Facebook    Twitter  Instagram  LinkedIn