Kayoko Mitsumatsu is the Founder of Yoga Gives Back.  She will be my guest on the Born To Talk Radio Show Podcast on January 16th, from 1-2 PT.
Meet Kayoko.
To begin with, prior to moving to the USA in 1992, Kayoko was a producer/director for the Japanese Broadcasting Corporation, NHK.  She working on prime-time national broadcast current affairs and documentary television programs. Kayoko was also the cultural attaché at the Embassy of Japan in London. Her passion for documentary filmmaking to bridge diverse values and cultures is rooted in the perspective gained from years of living abroad.  These countries included Australia, Brazil, the United Kingdom, and the USA, where she is now a citizen.
In 2006, Kayoko began to learn yoga asana and philosophy.  It hit her very hard that she needed to use this to help others.  She especially focused on the underserved women and children in India. India is known as the Motherland of YOGA. Because of all the benefits she got from her daily practice, she knew she wanted to give back.  After sharing the idea with her yoga teacher and the studio manager, they all supported the idea.  Did you know there are many different types of yoga?
Yoga Gives Back.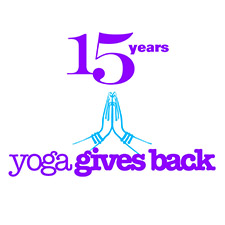 As an avid yoga practitioner in Los Angeles, Kayoko founded Yoga Gives Back in 2007.  She wanted to express her gratitude for the gift of yoga in her life.  Now it has grown into a global campaign. Their mission is twofold.  First, to mobilize the global yoga community with gratitude.  Second, to empower women and children in India to build sustainable livelihoods.
In 2022, Yoga Gives Back celebrated its 15-year anniversary. Since then, they have provided more than 2,400 underserved mothers and children with micro-loans and educational funds in Karnataka and West Bengal, India.
Yoga Gives Back's growing global campaign has reached numerous US cities and 30 countries globally.  They are supported by over 150 Ambassadors who are the leaders in yoga and mindfulness communities.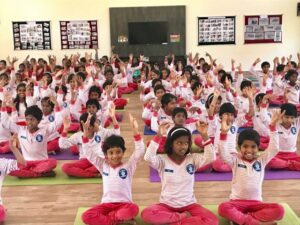 Kayoko has been filming real stories of Yoga Gives Back's fund recipients in India for over a decade as YGB FILMS. As an example, they chronicle the harsh realities of underserved women and children in India.  As a result, they have captured how Yoga Gives Back's global community support has transformed many lives with real impact and hope. Just look at the smiles on their faces!
In Closing.
Inspired by the micro-financing revolution of Nobel Peace Prize Recipient, Dr. Muhammad Yunus, Kayoko realized, "for the cost of one yoga class, you can change a life."  Lastly, Kayoko will tell you the first half of her life was to learn from experiences.  The second half of her life is to serve others as much as possible.  Above all, it is a privilege to share inspiring stories on my weekly podcast.  Please join us to hear Kayoko's story and why she loves what she does.
Namaste.
***********************
Conversations + Connections = Community
Making the world a better place.  One Story at a time.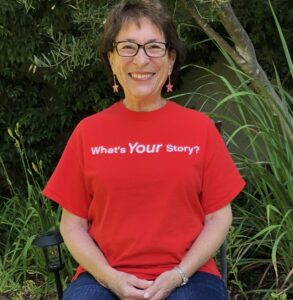 What's Your Story? I want to share it!
 Marsha@borntotalkradioshow.com
Facebook    Twitter  Instagram  LinkedIn