Podcast: Play in new window | Download
Subscribe: RSS
Thank you, Patrice Springer, Executive Director of Your Image 20/20, for joining me on my Born To Talk Radio Show Podcast.  You will hear about her non-profit along with other organizations that she supports all with the same desire by making life better in any way she can. These organizations include P.A.T.H.  Hope Gardens and Union Rescue Mission. I might also add, that her husband Hank is her partner along the way.  They are a dynamic duo.
Patrice by nature has always been a giver.  This included her 40 years as a vocational teacher.  But she didn't stop there after her retirement.  In fact, she shares her definition of retirement. It might be different than yours.
Your Image 20/20.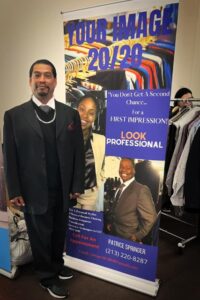 Nestled upstairs in an America's Job Center office in Compton, California is where the magic happens in Patrice's non-profit, Your Image 20/20 Closet.  Working with existing agencies, Your Image 20/20 helps individuals focus on their social skills as well as dressing appropriately for different situations.
I had the privilege of visiting her closet, this past week with a good friend.  We both took donations to support the closet.  All of the clothes are free to those who need help.  And, it doesn't just stop with clothing. She provides many other services. Financial donations are always welcomed.
Services Include:
You can request a referral form by sending Patrice an email at yimage20.2020@gmail.com and here is what she offers:
Personal shopping experience with a personal stylist
Get 5 pieces of business clothing
Get business etiquette coaching
Learn interview techniques to  "get the job"
Learn about personal branding.
Sometimes, pictures can just say more than words.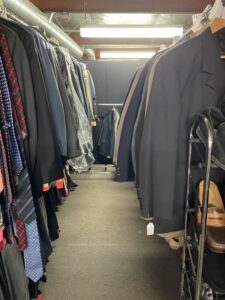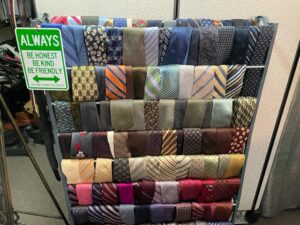 Patrice's Takeaways.
"My goal in life is to leave this world a better place.  I don't expect to change the World, but I know I will change the World for each person I meet, one at a time.  I want to constantly share my experiences and lessons with others and to continue to grow by learning each day from other people's experiences as well.
Gloria Steinem said it right, "At my age, in this hierarchical time, people often ask me if I'm 'passing the torch."  I explain that I'm keeping my torch, thank you very much–and I'm using it to LIGHT THE TORCHES OF OTHERS.  Because only if each of us has a torch will there be enough light."
"I want to leave this life "BLAZING"!!
In closing.
"Everyone that walks through our doors is treated with Dignity and Respect."
***********************
Conversations + Connections = Community
Making the world a better place.  One Story at a time.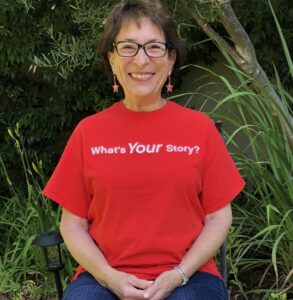 What's Your Story? I want to share it!
 Marsha@borntotalkradioshow.com