Podcast: Play in new window | Download
Subscribe: RSS
Thank you, Laura Patterson, for being my guest on The Born To Talk Radio Show Podcast.
Laura.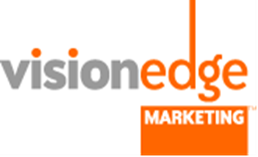 Laura began her 25+ year career in sales. She is the Co-Founder and President, VisionEdge Marketing, established in 1999. She is also a Best-Selling Author,  Award-Winning Influencer, and  Growth Strategy Expert.   Laura is known for her practical, no-nonsense approach to proving and improving the value of Marketing.  She has had the great fortune of working across functions spanning customer relationship management and Marketing with a capital "M".
Podcast.
Laura will be sharing, what inspired her to start her own growth consulting firm, VisionEdge Marketing.  What is her philosophy about organic growth and the role of Marketing as a growth engine?
Author.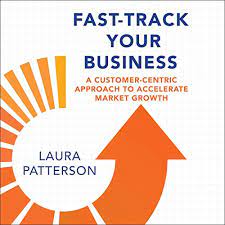 Was there a specific moment or event that inspired her to write her most recent book, Fast-Track Your Business?
Laura offers step-by-step guidance for acquiring customer insights, creating customer-centric outcomes, and developing strategies and measurable executable plans. Fast-Track Your Business provides a customer-centric framework for choosing and navigating a sustainable path forward. She furnishes a system that creates momentum and accelerates the organic market growth.  With the current market conditions, what advice would she offer?
Laura is also a conference speaker. She will be telling us about her motivation and the popular topics she shares.
Laura's Takeaways.
If you're looking for a practical, no-nonsense proven approach to accelerate growth, create value and improve performance, then you've connected with the right person. Laura is a recognized and trusted authority for enabling companies to take a customer-centric and outcome-based approach to organic growth. She is able to do this by enabling them to use analytics, accountability, and alignment. She couples this with operational excellence to attract, retain and grow the value of customers.
In Closing.
Are you ready to grow your business?  Laura's proven strategies might be the next step to reaching your goals.
Conversations + Connections = Community
Making the world a better place.  One Story at a time.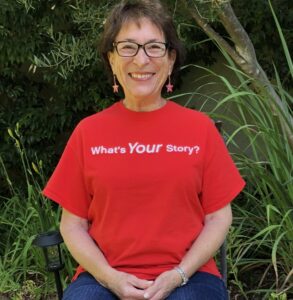 What's Your Story? I want to share it!
 Marsha@borntotalkradioshow.com
Facebook    Twitter  Instagram  LinkedIn