Podcast: Play in new window | Download
Subscribe: RSS
It was my pleasure to share the afternoon with Lisa Schwab, Owner of Cantalini's Salerno Beach Restaurant located in Playa Del Rey, California.
Growing up Lisa.
What was it like for Lisa to live with her Italian grandparents from such a young age? She shares those loving stories about her grandpa and how she was teaching him English while she was beginning her own education. You will hear about the special memories of cooking with her grandma, maybe you will relate. Grandma was "old school" recipes were not passed down, you had to watch, feel it, sense it and taste it.
Lisa recalls those tender moments that she still cherishes today. As an example, they grew fruits and vegetables for their meals, but also shared them with the neighbors.
As she grew up.
Later,  Lisa lived with her mom, little did she know, that her mom's food industry experiences would actually be where she ended up. She didn't start out with that intention. She was working as a Controller with an emphasis on Operations and Business Mangement for most of her career.
When opportunity knocks.
Enter Cantalini's Salerno Beach Restaurant.  Lisa was familiar with this restaurant. She became aware that the former owner, was going to close the doors. This was on December 28, 1999, with the intent to close just a few days later. Yet, another get story!
Now Lisa will be celebrating 20 years as the owner of Cantalini's this coming January.
Not only do they provide authentic Italian food, but music was equally important when Lisa was growing up. Her beloved grandpa played the accordion and the mandolin. In honoring those memories, she has live music every Sunday night, for the listening pleasure of her guests. Pull up a chair!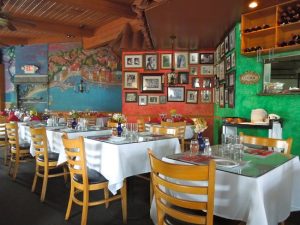 Just a follow-up!
As Lisa mentioned, we are both Rotarians. We ran out of time but wanted to share a big event that our Playa Venice Sunrise Rotary will have on October 17th. This is our signature event, our Annual Cultural Dinner.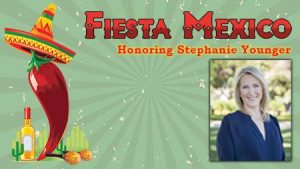 We will honor a member of our community for her outstanding contributions. This year's community member is Stephanie Younger, of the Stephanie Younger Real Estate Group. This is our club's largest fundraiser of the year and the net proceeds will go to the Playa Venice Sunrise Rotary Foundation to support the 40+ projects and programs of the club, many of which Lisa talked about on the show.
I hope you enjoyed getting to know Lisa Schwab. Here is what's important to her:
"Live life with purpose and intention. Share your blessings and be of service to others."
---
What's Your Story?  Conversations + Connections = Community
Do you have a story to share?  You can contact me directly at
Marsha @BornToTalkRadioShow.com