Marci Klein will be my guest on The Born To Talk Radio Show Podcast on April 24th from 1-2 PT.
Meet Marci.
Marci is the CEO, of Klein Creative Media, a member of the Directors Guild of America, a Director, and Emmy Winner. 
To begin with, after graduating from UC San Diego with a degree in Communications, and learning to surf, Marci made the move to Hollywood where she worked her way up from the bottom.  Her positions have included production assistant,  production coordinator,  story producer, field producer, and director. Then came Supervising and Senior Producer roles.   It was in 1990 that she was invited to direct Greg Kinnear's first network tv show, The Best of the Worst, which inaugurated her into the Directors Guild of America.
Klein Creative Media.

Klein Creative Media is a full-service boutique video production, run by Emmy-winning TV director Marci Klein.  Their videos help businesses grow.  
Their expertise in storytelling through impactful and branding-focused videos, sets them apart from the competition, without the Emmy-sized price tag. With over 20 years of experience directing reality TV shows such as Dr. Phil, Inside Edition, and E! Entertainment Television, Klein Creative Media is equipped to coach even the most intimidated individuals to bring their stories to life on camera.
5 Fly Girls Documentary.
As a female-led production company, Marci Klein and Klein Creative Media are passionate about highlighting women who are breaking barriers and achieving great things. This is why when Marci discovered the story of Jenny Phillips and her friends who were making the transition from flight attendants to commercial pilots, she knew it was a story that needed to be told.
For the next five years, Klein Creative Media will be following the journey of these five women and capturing their experiences in the 5 Fly Girls Documentary. Our aim is to not only share their inspiring story but also to empower and encourage the next generation of female pilots.
Author.
Women in Business  Leading the Way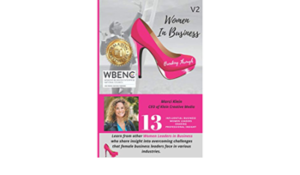 Women in Business ~ Leading the Way is designed to fill that gap in training and knowledge. The book features conversations with successful women business leaders that have achieved success.  They offer some insight into how they beat the odds and overcame obstacles and barriers.  The valuable and realistic business insight will be shared by those who have succeeded. Get true-life stories, real experience-tested ideas, and tried and genuine business solutions so you too can Lead the Way.
In Closing.
As you can clearly see, Marci is multi-talented.  She will be sharing more about what she does, why she does it, and most importantly why she loves it!
Tune in Monday, April 24th from 1-2PT to hear her story!
***********************
Conversations + Connections = Community
Making the world a better place.  One Story at a time.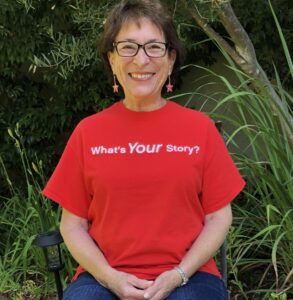 What's Your Story? I want to share it!
 Marsha@borntotalkradioshow.com
Facebook    Twitter  Instagram  LinkedIn