Podcast: Play in new window | Download
Subscribe: RSS
Thank you, Marci Klein, for being my guest on The Born To Talk Radio Show Podcast.
Marci.
Marci is the CEO of Klein Creative Media and an Emmy-winning TV director.  She is also a drone pilot and surfer.  After 20 years in television, she decided to start her own video production company.
Klein Creative Media.

They specialize in visual digital storytelling, custom video production, and drones to help grow businesses.
Branding & Creative Consulting.
As a leading female production company in Los Angeles, their Emmy-winning team provides expert assistance in concept development and branding.
Storytelling with Video & Photography.
Their video production company in Redondo Beach, California is dedicated to telling their clients stories. They work with them from start to finish.  Thus, creating a quality video that will drive their business success.
Drone.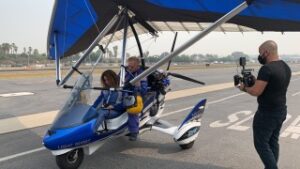 As a drone pilot for video, they are Part 107 licensed and FAA-approved to fly commercially.
Studio and Green Screen.
Their production house offers a full-service studio rental with all the essential equipment for successful shoots.  They provide all that is necessary available 7 days a week.
5 Fly Girls Documentary.
FROM THE CABIN TO THE COCKPIT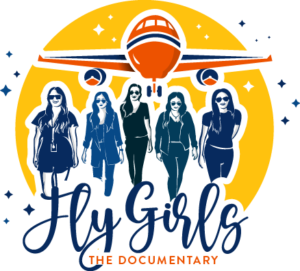 Fly Girls – The Documentary is the story of 5 flight attendants who have banded together to transition out of the cabin and into the cockpit by training to become pilots for a major airline.   Their goal is to change the statistics in aviation.  Right now only 6.9% of commercial pilots are female.
Author.
Marci has published 2 books to help Women in Business.
Women in Business Breaking Through & Women in Business Leading the Way.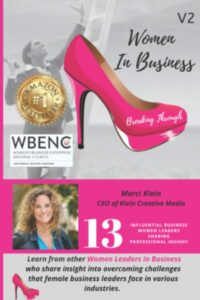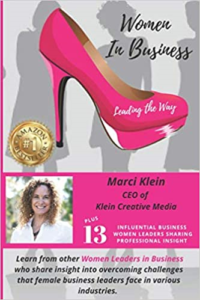 These books are designed to fill that gap in training and knowledge. Both of them feature conversations with successful women business leaders that have achieved success. It offers some insight into how they beat the odds and overcame obstacles and barriers.  Get true-life stories, real experience-tested ideas, and tried and genuine business solutions so you too can Break Through and Lead the Way.
Marci's Takeaways.
If you want to work with an inspirational go-getter who always has exciting stories to tell and makes the whole experience of production fun, cool and interesting, then you'll want to work with Klein Creative Media.  Plus you'll get high-quality deliverables from an Emmy-winning tv director for reasonable prices most businesses can't afford.  "I have a package that's right for almost any budget.  Marci also offers a "board meeting" to give her ideas for your business video for free if you join her surfing and you can talk shop in the line-up.   That's a $1500 value. Send her an email to learn more.
Marci has a youtube link on her website.  If you click and subscribe, follow the arrow to these instructions:
Description1.) NEW SUBSCRIBER PERK! → Subscribe to our Youtube Channel: https://bit.ly/2H9BdY  & GET FREE DOWNLOADABLE DRONE STOCK FOOTAGE AS A GIFT FOR SUBSCRIBING TO OUR YOUTUBE CHANNEL.
2.) Next…use this link to download 3 free clips valued at $150.00. Limited to the first 500 subscribers. https://www.southbaystock.com/copy-of-gallery
In Closing.
"A picture is worth a thousand words in our opinion, but a video is worth a million.  And we promise to always be on time, on budget, and on target."
Sounds like a winning combination to me. 
Tune in to hear her story!
***********************
Conversations + Connections = Community
Making the world a better place.  One Story at a time.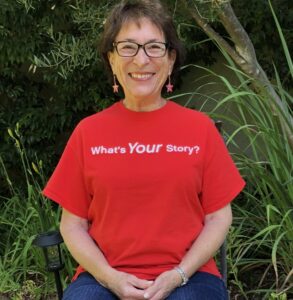 What's Your Story? I want to share it!
 Marsha@borntotalkradioshow.com
Facebook    Twitter  Instagram  LinkedIn