Please join me on Monday, July 24th for another edition of the Born To Talk radio show. Why should you tune in to LA Talk Live at 1:00 PT ?
The answer is simple, when you combine Conversations + Connections it equals Community.  What does Community mean to you?
To me, it is a sense of belong and a purpose and commitment to a common goal.  While, Community can certainly describe where you live, it's much more than that.  We live within many Communities in our lives.   My guests, Roy and Robert understand that very well.
This is my friend, Roy Wolfe.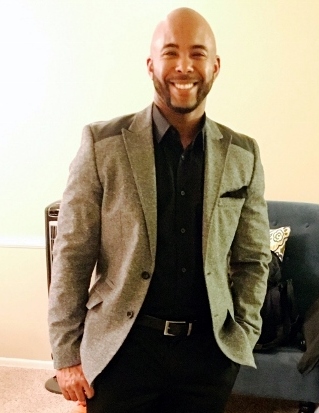 This is his friend, Robert Kingi.

Our conversation will be about family, friendship and a desire to help youth.  Roy and I met this past March. He was one of the LMU EMBA students that ventured to Africa as part of their graduate program.  I had the great fortune thanks to my best buddy, Shelley, to join in the nearly 3-week adventure. Roy and I had a great time getting to know each other over a variety of interests. Some serious and some silly. This is an example of silly. We share the love of "Chucks" and it became part of our silly and fun side.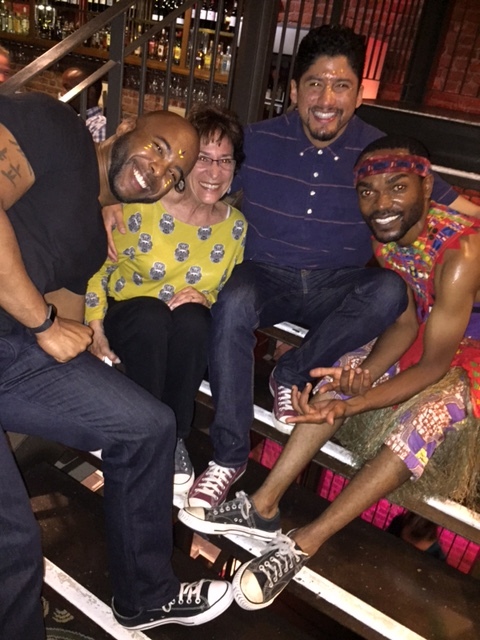 There is also a serious directed and focused side of Roy as well.  You will learn about Roy, his education background and position as a Senior Finance Analyst.  I'm interested in his story and how he met Robert.
Robert was born and raised in Inglewood, just one Community over from the LA Talk Live studio. His BA degree is in Computer Information Systems.  But his heart landed in the family business his father established in 1981, Kingi's Kajukenbo Martial Arts studio.  Robert didn't know when he first started to walk, that those steps would lead into his future. He received his Jr. Black Belt at age 10, as the youngest Black Belt in the studio's history.
You might wonder what Kajukenbo stands for
                                                                                       KA     =  KARATE (Korean Tang Soo Do)
                                                                                       JU      =  JUDO (Kodokan) and JU-JITSU
                                                                                       KEN   =  KENPO (Chinese Kenpo)
                                                                                       BO     =  CHINESE BOXING/KUNG-FU
We will be talking about Martial Arts and  the Non-Profit the Robert founded, The Kingi Ohana House.  Robert serves as the Executive Director and Roy is an Executive Board Member.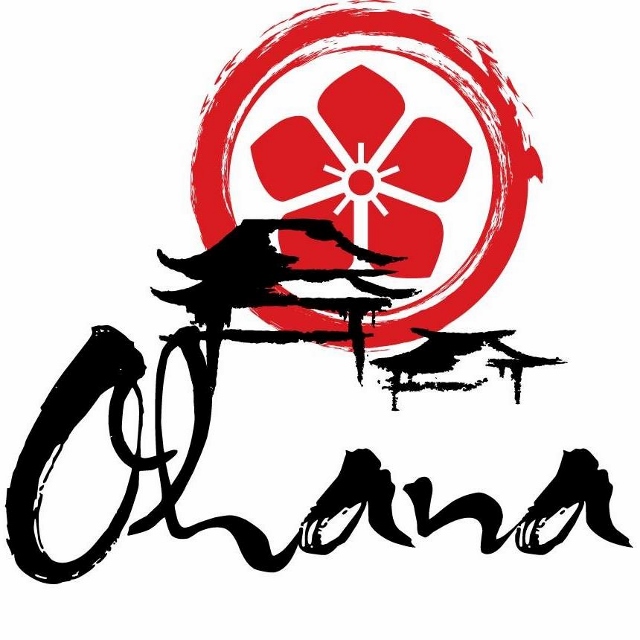 Their mission is to inspire hope, empower children, adults and entire families to pursue their passion and achieve their goals, through personal development and community action.  We will be talking about the many programs that Ohana House offers, from martial arts, tutoring, athletics, performing arts and much more.  These men have a passion for youth and I look forward to sharing their stories with you. Get ready to be inspired!
Born To Talk
Conversations + Connections = Community
What's Your Story?