Podcast: Play in new window | Download
Subscribe: RSS
Thank you Mitchell Levy for joining me on my Born To Talk Radio Show Podcast.
I especially enjoyed this journey with him because of the words he uses and how he defines them. As someone who was Born To Talk, and knowing the importance of a conversation, I found this information personally, very relevant.
Let's start with Credibility.
The dictionary has a definition that includes trust, including integrity, authenticity, and vulnerability. Mitchell defines it this way:  It's the demonstration of Know, Like, Trust. He shares what those words mean to him and how it applies to his business.
Resources.
When you visit Mitchell's website, you will soon discover that there are many options available to you.  One such example is developing a Credreel.  Here is what that means:  "a short-video interview showcasing who you are by sharing who you serve, what you do, and the credibility you have to do what you do."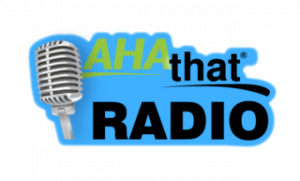 Mitchell defines qualities that make Thought Leaders. In the past 11 months, he has interviewed 477 guests on his radio show, AHA that Radio. Within the next month, that number will top out at 500.  By asking each guest before they join in, 5 specific questions, he is able to turn that interview into value for the guest, and also himself. And in turn, we get to be a part of it. There are amazing people sharing their passions.
As you read through his website on subjects that interest you, you will learn that he has a link to Think AHA   Perhaps you can see yourself, and think AHA, now I get it! Clarity is important.
There are courses and interviews just waiting for you! Is it time to step up your game?
Words of Wisdom.
"Show up when you show up."  "Come early. Be prepared. Come with your heart."
Get ready, Mitchell's new book is scheduled to be released in October.  "Credibility Nation."
Enjoy the show and Mitchell's engaging personality.
---
What's Your  Story? Conversations + Connections = Community