Join me on my Born To Talk Radio Show Podcast on Monday, July 20th from 1-2PT.  My guest will be Mitchell Levy, Global Credibility Expert.
What is Mitchell Levy's Story?
Global Credibility Expert Mitchell Levy is a TEDx speaker and international bestselling author of 58 books. As The AHA Guy at AHAthat, he helps to extract the genius from your head in a two-three hour interview so that his team can ghostwrite your book, publish it, distribute it, and make you an Amazon bestselling author in four months or less. He is an accomplished Entrepreneur who has created twenty businesses in Silicon Valley including four publishing companies that have published over 800 books.
Mitchell is also a "Thought Leader" and host of his own radio show, AHAthat.
In the past 11 months, he has interviewed nearly 500 Thought Leaders. What does the term "Thought Leaders" mean?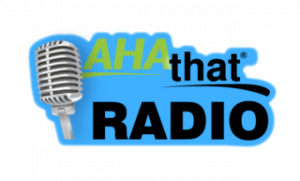 The Show Focus.
Credibility.
Today's show is focusing on Credibility. Here is the link to his Credust website.
In today's world, it is not clear what credibility means. Is it authenticity, is it trust, is it integrity? The dictionary says that it's the demonstration of trust. Mitchell is not sure that's 100% accurate. He's curious what you think.
We were once in a village economy. Then we moved into the industrial age, and now we are moving back toward a village economy, it's just a global village.  "As part of the global village, how will we decide who to work with and who to avoid?"
Recognizing the value of Credibility, Mitchell will be using those first 4 letters to tell us about his business. Listen for his definition and examples of:
Credreel, Credust, Credcrud, and Credibility Search Engine.
Mitchell will also be sharing success stories along with what has surprised him about AHA moments.
 How can you apply this to your life?  Tune in to find out.
---
What's Your  Story? Conversations + Connections = Community