Podcast: Play in new window | Download
Subscribe: RSS
Thank you Paola Rosser for joining me today on the Born To Talk Radio Show Podcast. Paola is the founder of the Fearless Female Movement and Podcast Host of Journey of A Fearless Female!
What does Fearless Mean to YOU?
We all walk our own journey. Some journeys are filled with smooth pathways while others have potholes and bumps in the road. Nobody walks in your shoes, but you. Fear can cause self-doubt and paralyze your life with anxiety.
Why did Paola start the Fearless Female Movement?  You will hear about her road from her young childhood in an abusive childhood and how that played out until she discovered the woman inside her.  It wasn't easy, but she has done the work. And now she shares that journey with us. It started when her husband, Travis, inspired her when he "dropped a seed" that he planted in her thoughts. She began to visualize a life for herself by collaborating with other women rather than to compete with them.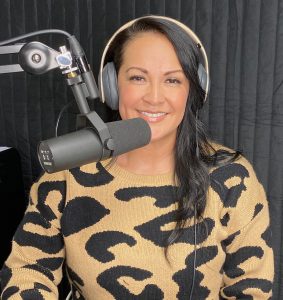 Journey of A Fearless Female Podcast
Paola interviews women, who come from different backgrounds with amazing stories. They share their Fearless Female Journey in hopes to inspire and empower other women to face their fears and rise. I want to thank her, for allowing me to tell my story on her Podcast this past October.
Not only does Paola Podcast with guests, but you can tune in to see her Facebook posts filled with regular doses of inspiration.  I can feel her energy and her passion for making positive choices that help support other women in a quest to live a Fearless Life!  She also has a blog.
Podcasting is just one of the many ways Paola helps other Fearless Women.  She has a Membership Group to Ignite Your Fearless Power.  Do you know the desires of your heart?  If you are struggling, Paola says, "The key is in your hands."
Nugget of Wisdom.
We spoke about the book, "The Secret." Written by Rhonda Byrne.  Paola references her Nugget of Wisdom from that book.
What you hold in your mind, you can hold in your hand.
Also, her advice to all of us:
"Remember, fall in love with yourself, that's who you spend most of your time with."
Thank you once again, Paola. I loved sharing your stories of Fearlessness with my audience!
---
Making the world a better place.  One Story at a time.

What's Your Story?  I want to tell it.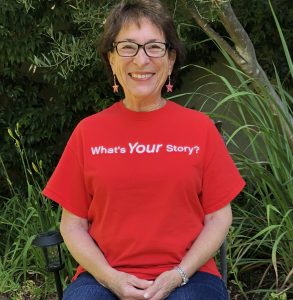 Marsha@borntotalkradioshow.com
Facebook    Twitter  Instagram  LinkedIn