Pam Frieden from Culver Palms Meals on Wheels will be my guest on the Born To Talk Radio Show Podcast on June 5th from 1-2PT.
Meet Pam.
To begin with, Pam has worked in the Meals on Wheels sector for over 17 years. In January 2014, Pam became the Executive Director at Culver Palms Meals on Wheels. Since then, her energies have been focused on expanding fundraising efforts and increasing the number of people served and nourished by CPMOW. Pam continues to build upon CMOW's infrastructure while leading with the vision that no senior goes hungry in our community.
Here is the background on Meals on Wheels.  Perhaps you are familiar with this organization where you live:
Meals on Wheels America.
History:
Meals on Wheels America is the leadership organization supporting the more than 5,000 community-based programs across the country that are dedicated to addressing senior isolation and hunger. Powered by a dedicated volunteer workforce, this network delivers nutritious meals, friendly visits, and safety checks that enable America's seniors to live nourished lives with independence and dignity. By providing funding, leadership, education, research, and advocacy support, Meals on Wheels America empowers its local member programs to strengthen their communities, one senior at a time.
Their vision:
An America in which all seniors live nourished lives with independence and dignity.
Their mission:  
To empower local community programs to improve the health and quality of life of the seniors they serve so that no one is left hungry or isolated.
Culver Palms Meals on Wheels.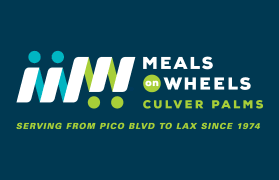 Culver Palms Meals on Wheels is a volunteer-based non-profit serving approximately 40 square miles on the west side of the Los Angeles basin.  They have been delivering hot or frozen meals to homebound people since 1974.
Their mission is to provide meals delivered by volunteers to people who are home-bound due to age, illness, or disability in Culver City, Palms, and surrounding neighborhoods ensuring that no one goes hungry.
Their volunteers work 5 days a week and deliver over 45,000 meals a year.  However, they don't just deliver nutrition. They make regular wellness and safety check-ins to prevent isolation and loneliness. Their volunteers also maintain a program of Goodwill Calls, with telephone calls to those clients who need a follow-up of any type.
In Closing
Perhaps you know someone that could benefit from the Meals on Wheels program OR maybe this sounds like a great volunteer opportunity for you to consider.
Listen to our show podcast on Monday to learn more!
***********************
Conversations + Connections = Community
Making the world a better place.  One Story at a time. 
What's Your Story? I want to share it!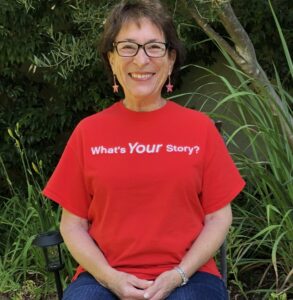 Marsha@borntotalkradioshow.com
Facebook    Twitter  Instagram  LinkedIn