Join me on the Born To Talk Radio Show Podcast Monday, May 31st from 1-2 PT with my guest Wendy Rouillard.
Let's meet Wendy.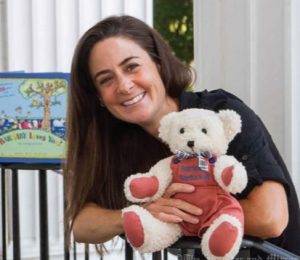 To begin with, Wendy is the Nantucket-based creator of the Barnaby Bear children's book series. Her artwork and stories have graced many magazines, newspapers, and more than 25 children's books. Most recently, five of the Barnaby Bear books were adapted for the children's theatrical plays at the Dreamland Theater.  For the past three years, Wendy has had her own radio show called Kids About Town on NPR's station, 97.7 ACK FM. Wendy also writes a monthly column, Kiddin' Around, for N Magazine. This past April, she opened the only children's toy store on Nantucket, called Barnaby's Toy and Art Shack to provide a hands-on learning experience for children
Barnaby Bear. 
How did it all begin?  Barnaby the Bear is real! "Barnaby" was a stuffed bear that first belonged to her grandmother, and then, a generation later, to her mother. He was well-worn and tattered with a few little holes by the time her mother gave him to Wendy. She held his hand on the first day of school and he was a frequent visitor at "show and tell."
Years later, while she was a student at Parsons School of Design in New York City, Wendy discovered Nantucket and fell in love with the Island. It was then, that she decided to combine her love of writing and drawing.  This was the beginning of creating a book about Barnaby, a Nantucket Bear.  The Barnaby Bear adventures are created from her own childhood memories and they draw from the simpler things in life.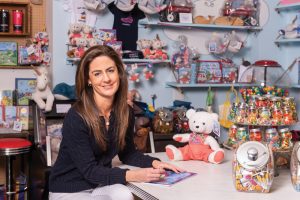 In addition to writing and illustrating her book series, Wendy has opened Branaby's Toy and Art Shack. She is excited to have a community space in town for kids, offering art all day as well as classes on the weekends. Their curriculum and classes are taught by professional artists and educators.  They will also be offering a complete suite of daily classes this summer for kids ages eighteen months to thirteen years.
Wendy is a storyteller and shares her love of writing, rhyming, and illustrating books to share with children.
Tune in to hear her story!
---
Conversations + Connections = Community
Making the world a better place.  One Story at a time.

What's Your Story?  I want to share it.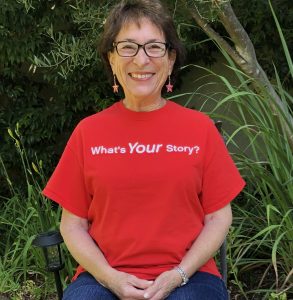 Marsha@borntotalkradioshow.com
Facebook    Twitter  Instagram  LinkedIn