It's time for another episode of the Born To Talk Radio Show Podcast.  On Monday, February 24th,  from 1-2 PT my guest will be Kate Moynihan, Executive Director of the Seva Foundation.
Let's get to know Kate.
To begin with, Kate Moynihan is a US national, seasoned social-good activist who has created and delivered social justice-oriented programs across the globe. She has a long track record in places of conflict and humanitarian crises. Kate is well known for taking on tasks that others shy away from and then delivering creative, impactful solutions/programs. They are grounded in strategy and stand the test of time.
Kate is currently the Executive Director for the Seva Foundation. This innovative operational foundation aim is to end avoidable blindness in our lifetime. Seva is based in the East Bay with a world-wide impact serving over 40 Million in the last 40 years.  Kate lives in Oakland and is a proud parent of a fierce 15-year-old daughter who herself is engaged in restorative justice. They enjoy life with their dog Spirit.  Doesn't this sound like the perfect name for this family dog?
What is Seva all about?
"Seva is a global nonprofit eye care organization that transforms lives and strengthens communities by restoring sight and preventing blindness."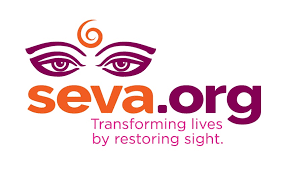 Let's start with the name.
"Seva (pronounced  Say-Va) is a Sanskrit word meaning "selfless service to others" and came to represent for us the dream of relieving suffering and reducing poverty in the most effective ways possible."
Their Mission and Vision.
"Seva works with local communities around the world to develop self-sustaining programs that preserve and restore sight."
"A world free of blindness."
Did you know?
Seva has helped 5 million people regain their sight in more than 20 countries.
According to the World Bank, restoring sight is one of the most cost-effective health interventions to reduce poverty.
An estimated 253 million people live with vision impairment: 36 million are blind and 217 million have moderate to severe vision impairment. These numbers are projected to triple by 2050.
Thankfully, 80% of all vision impairment can be prevented or cured. In fact, half of the world's blindness is caused by cataracts, a condition that can be reversed with a 15-minute operation.
Their Priorities.
Gender Equity.       More than half of people living with blindness and visual impairment are women and girls.
Training.                    Sustainable eye care programs and strategic training initiatives.
Sustainability.         Long-term solutions.
Universal Access.   Seva brings high-quality eye care knowledge and resources to the farthest corners of the globe.
Care for Children.  Combatting child blindness is one of the most cost-effective health interventions.
Above all, Kate will be sharing inspiring stories about the impact Seva has made over the past 40 years.
Namely, the influences of one of the founders, Ram Dass, also known as Baba Ram Dass. Ram Dass was an American spiritual teacher, psychologist, and author. He recently passed away at the age of 88. His vision has had a lasting effect on Seva.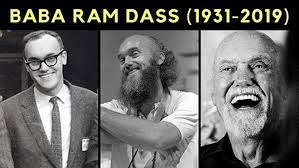 Lastly, thinking about the global experience of preventable blindness, along with dedicated doctors around the world, it's easy to see why this will be an inspiring show!
---
What's Your Story? Conversations + Connections = Community