It is my privilege to have joining me on the Born To Talk Radio Show Podcast on September 6th, from 1-2 PT, Sadhvi Bhagawati Saraswati.
Who is Sadhvi?
Sadhvi Bhagawati Saraswati is a renowned spiritual leader and motivational speaker.  Originally from Los Angeles, California, Sadhvi is a graduate of Stanford University. She lives most of the year in Parmarth Niketan ashram. It is located in Rishikesh, India on the banks of the sacred Ganga river, located in the lap of the Himalayas.  For nearly 25 years, Sadhvi has been engaged in spiritual service, wisdom teaching, sacred action, and deep spiritual practice.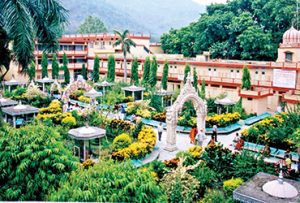 She gives daily spiritual discourses, teaches meditation, provides spiritual counseling and mentoring.  Sadhvi also oversees myriad charitable and humanitarian projects and activities.  You will notice there are times when her first name is spelled Sadhviji and also Sadhvi.  For the purposes of our podcast and this blog, I will be spelling her name Sadhvi.
Our Podcast.
We will be talking about Sadhvi's passion. I invite you to check out the following links to learn more.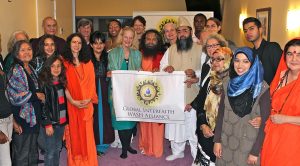 To begin with, Sadhvi serves as the Secretary-General of The Global Interfaith WASH Alliance.  GIWA.  An International Interfaith Organization dedicated to Clean Water, Sanitation & Hygiene.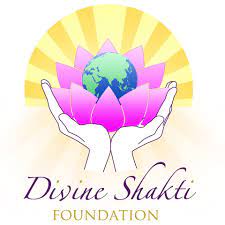 Sadhvi is the President of Divine Shakti Foundation. A Foundation that runs free schools, vocational training programs, and empowerment programs.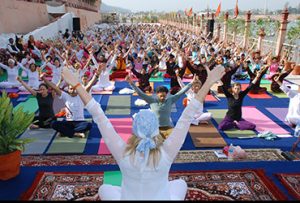 Sadhvi is the Director of the World-Famous International Yoga Festival.  Hopefully, this will resume in 2022.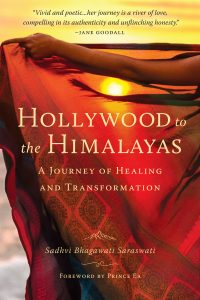 A best-selling author. We will be talking about Sadhvi's newly released 5th book.
Hollywood to the Himalayas.  A Journey of Healing and Transformation. 
In her book, she describes her journey toward divine enlightenment and inspiration.  Deepak Chopra praised her by saying " Sadhvi Bhagawati Saraswati is a great teacher of spirituality and consciousness.  Her inspiring wisdom illuminates the path to healing, happiness, and inner peace." Here is one more quote to give you a sense of this beautifully written book.  From Jack Canfield, "This true story shines a bright light on the path to becoming more deeply spiritual.  Sadhvi courageously shares her life lessons, illustrating the infinite possibilities when we consciously seek connection to the divine."  All proceeds from the book will be donated to the  Divine Shakti Foundation.
In closing.
Lastly, reading her book, made me feel like we were sitting together having a deep and meaningful conversation.  I appreciate that she has a glossary of words at the back of the book.  In this case, as someone that takes my weekly Yoga practice to heart, I've learned even more. I will leave you with this thought, as I take in the beautiful spirit of Sadhvi.
Sadhvi is a Guru, "A teacher or spiritual guide, literally, the remover of darkness."
Tune in and tell your friends about this enlightening podcast.
---
Conversations + Connections = Community
Making the world a better place.  One Story at a time.

What's Your Story?  I want to share it.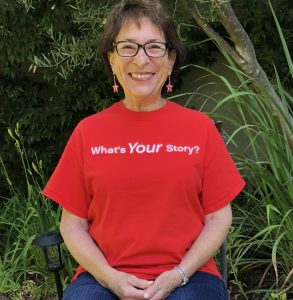 Marsha@borntotalkradioshow.com
Facebook    Twitter  Instagram  LinkedIn