Podcast: Play in new window | Download
Subscribe: RSS
To begin with, thank you Sadhvi Bhagawati Saraswati for joining me on the Born To Talk Radio Show Podcast.
Let's meet Sadhvi.  She was raised in a traditional American family. After graduating from Stanford University, while completing her Ph.D. in psychology, she journeyed to India on what she thought would only be a short visit, in 1996.  However, she was ready for a life-changing experience after years of struggling.  Little did Sadhvi know what was going to happen next.
What came next?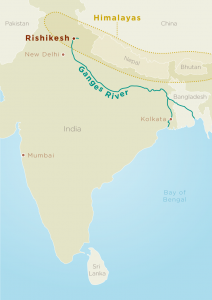 A deep spiritual experience transformed her life where she has been living in Rishikesh, India at Parmarth Niketan for the past twenty-five years. She was initiated into the order of *sanyas by her Guru, Pujya Swami Chidanand Saraswatiji, the President of Parmarth Niketan.  In 2000,  just 4 short years after arriving in India, she was ordained and pledged her life to be of service, renunciation, purity, and devotion. *Sanyas: "According to Indian tradition, is the stage of full renunciation of material pleasures and dedication only to spiritual practice."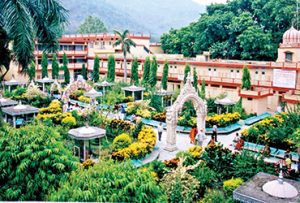 Parmarth Niketan is the largest ashram in Rishikesh, known as the "City of the Divine." It provides thousands of pilgrims from all corners of the Earth, with a clean, pure, and sacred atmosphere. As you can see by this photo, there are abundant, beautiful gardens. With over 1,000 rooms, the facilities are a perfect blend of modern amenities and traditional, spiritual simplicity.
What does Sadhvi's name mean: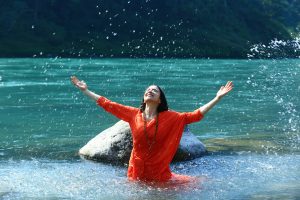 Sadhvi: is a Sanskrit term for the divine one.  It refers to women who have renounced their possessions and chosen to live apart from society to focus on the spiritual life.
Bhagawati:  is a word of Sanskrit origin, used in India as a title for female deities in Hinduism.
Saraswati:  also spelled, Saraswatiji, is the last name of her mentor and Guru.
Hollywood to the Himalayas. 
A Journey of Healing and Transformation.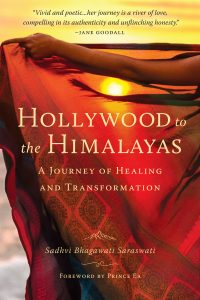 In her book, Sadvhi takes us on her pathway as a seeker who finds her true self and life-long calling of service. Her journey is full of lessons from her personal experiences. She details the sacrifice, joy, and challenges, as she ultimately became a spiritual healer.  Subsequently, her style of writing makes the reader feel like they are sitting with her, listening to her story. By the way, 1oo% of the proceeds from her book are donated to the Divine Shakti Foundation.
Divine Shakti Foundation.
Sadhvi is the President Divine Shakti Foundation. They are dedicated to providing for the holistic well-being of women, their children, orphaned and abandoned children, and all of Mother Earth. DSF is working to identify needs to design and implement programs in order to support women and children (especially orphaned and abandoned children) to be socially and financially self-sustaining.  In this case, they are raising awareness of the problems facing women and children through education and mass communication. As a result, DSF is also engaged in activities for the preservation of Mother Earth, especially protecting the Holy Ganga River.  They are also providing a safe and natural environment for India's revered cows.
In Closing.
To summarize, there are many ways to learn more about the work that Sadvhi offers.  As an example, one of them includes her Pathway to Freedom.  Letting Go and Living in the River of Love. This is an 8-week program, held live on Zoom. 100% of the proceeds also go to the Foundation.  In addition, if you are interested in finding your mindfulness and a place of calm, I recommend reading her book.
Thank you for your generous soul and your giving spirit.
Namaste.
---
Conversations + Connections = Community
Making the world a better place.  One Story at a time.

What's Your Story?  I want to share it.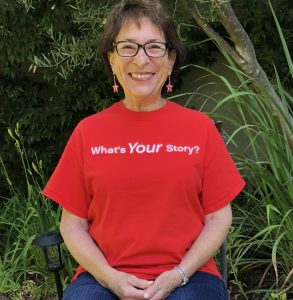 Marsha@borntotalkradioshow.com
Facebook    Twitter  Instagram  LinkedIn