Join me and my guest, Tamara Hunter, on the Born To Talk Radio Show Podcast, on Monday, April 22 at 1:00 PT.
Meet Tamara.
Her message is to Inspire, Inform, and Encourage.
You don't have to fight alone.
Chemo Buddies for Life.

Tamara is a cancer survivor. She is determined to see that no one faces cancer alone. Now the Executive Director and Co-founder of a nonprofit that supports this mission named Chemo Buddies for Life. A 501(c)3, Chemo Buddies for Life is working to end isolation during diagnosis, treatment, recovery and the "new normal" life. This program, "The Buddies Network" believes in "Healing Through Connections."
Service Heroes Show.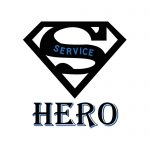 Tamara has also created the Service Heroes Show and Program that is celebrating service through Facebook Lives. "365 Days of Awesome; Celebrate Success Through Service" highlights and honors a Service Heroes or Service Concept daily. It is Tamara's goal to create a service driven movement that encourages us all to find our Service Hero inside.
Speaker's Pathway Coalition.

Recently, Tamara joined The Speaker's Pathway Coalition as an Executive Training Director. The Coalition asked that she share and train others how to build movements and causes via nonprofits, for-profits with a cause, or for-profits that team with nonprofits thus creating causes marketing relationships.
You won't want to miss hearing about the Next Impactor Challenge, she is currently in the top 50!
Tamara will be sharing her stories about the passions in her life.
---
What's Your Story?
Conversations + Connections = Community
Do You have a Story to share? Contact me. Marsha@borntotalkradioshow.com