Podcast: Play in new window | Download
Subscribe: RSS
Thank you Bryan Plante & Scott Taylor from Seabin for joining me on the Born To Talk Radio Show Podcast.
Bryan & Scott.
To begin with, Bryan is the General Manager, for North America and Scott is the Global Partnerships Manager for Seabin. Both of these men love the ocean. They are surfers and ocean lovers.  Now they have taken that love of the ocean and have combined it into their careers with Seabin. If you live near the beach, perhaps you enjoy picking up shells and walking along the shore.  Maybe you pick up trash as you take your walk.  It's kind of hard to ignore it. Subsequently, this is where Seabin comes into play.
Seabin.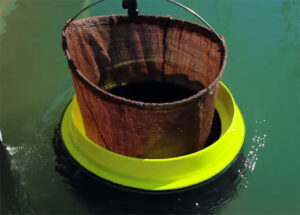 What is a Seabin, you might be wondering.  As the name suggests, the Seabin unit is a "trash skimmer" designed to be installed in the water of marinas, yacht clubs, ports, and any water body with a calm environment and suitable services available. The unit moves up and down with the tide, collecting all floating rubbish and skimming the surface of the water by pumping water into the device. For example, a single Seabin unit can intercept floating debris, macro, and microplastics, and even microfibers, and a single unit can catch 1.4 tons of floating debris per year.
Their Mission.
"Our mission statement is simple: To live in a world without the need for Seabins as clean-up devices. It may seem like a contradiction but at the end of the day, marine litter should not be in the water in the first place. The idea was if there were rubbish bins on land, why not in the water? Over time, the scope of the project evolved into a comprehensive research, technology, and educational initiative with global interest and reach. The world's marinas, ports, and yacht clubs are the perfect place to start helping clean our oceans. With no huge open ocean swells or storms inside the marinas, these relatively controlled environments provide the perfect locations for Seabin installations."
Takeaways.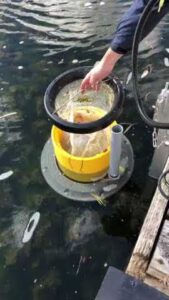 "We want the listeners to walk away understanding that while the plastic pollution problem is quite dire, Seabin and its community want to be on the side of optimism by creating real solutions. A great example of this occurs right in the backyard of the listeners! Seabin has a fleet of Seabins in Marina Del Rey pulling out hundreds of pounds of marine debris and plastic pollution every day…and the real impact occurs in the detailed data analysis Seabin conducts every single day. We aim to use the data we collect to better inform, and monitor policy and behavior change. For those who want to get involved, we have an amazing Sponsorship program, a volunteer program, and informative newsletters and social media to sign up for and/or follow."
In Closing.
As you will hear, Seabin is making a huge difference in our waterways for cleaner oceans.  However, it starts with all of us.
Tune in to hear more about the work they are doing.
Conversations + Connections = Community
Making the world a better place.  One Story at a time.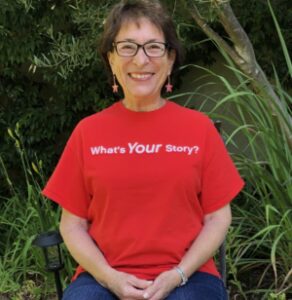 What's Your Story? I want to share it!
 Marsha@borntotalkradioshow.com
Facebook    Twitter  Instagram  LinkedIn