Joining me on February 21st from 1-2PT on the Born To Talk Radio Show Podcast are Stella & Robin Mountain.  They are returning guests and I'm excited to have them back. Stella and Robin are the owners of Ntaba African Safaris and Ntaba Coffee Haus. Stella and Robin are native South Africans and now U. S. citizens.  "Ntaba" is Zulu for "mountain"
Meet Stella and Robin.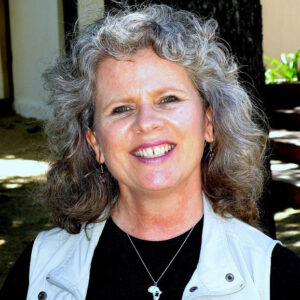 Stella is the Owner & President of Ntaba African Safaris.  She is a South Africa Fundi Tourism Expert certified by South African Tourism.  Stella personally leads groups to Southern Africa and co-leads tours with Robin.  She is known for going out of her way to keep guests happy and comfortable and the tours operating smoothly and efficiently.  Stella speaks English, Afrikaans, German, Zulu, & other local South African languages.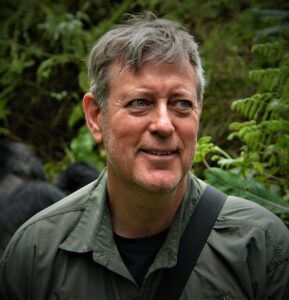 Robin is a qualified and registered national South African Guide and personally accompanies the majority of Ntaba scheduled tours to Africa. He is a South African Tourist National Guide certified by South African Tourism.  Robin has traveled extensively throughout Africa, he has a degree in Animal Science. He has extensive knowledge of the African Cultures, wild animals, and birdlife.
Robin has trekked through the jungles of Uganda & Rwanda with the gorillas & chimpanzees. As a side note, Robin summited Mount Kilimanjaro three times.  Robin speaks English, Afrikaans, German, Zulu, & other local South African languages.
Ntaba African Safaris.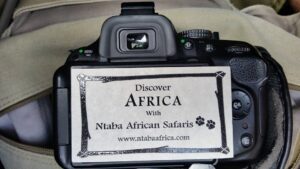 Stella and Robin have intimate, current knowledge of the southern and east African countries you will visit and every element and aspect of your itinerary, from lodges to airlines to tour guides.
Here are some examples:
They can take you to Victoria Falls.  Did you know that Victoria Falls are the world's largest sheet of falling water? It is almost double the height of Niagra Falls. You could go to Uganda and go on a Gorilla trekking adventure. How about traveling to Cape Town and seeing Table Mountain.  Would you like to see penguins? Boulders Beach in Cape Town is where you will see them up close and personal.   For me, one of the many highlights was a personal guide that took us on an early morning safari.
As you might imagine, I am resisting posting hundreds of photos from my time in South Africa. But I can assure you,  if you love photography you won't find a better place than on the tours that Stella and Robin put together. I would also like you to know, it's not only the places you will see but the people you meet along the way. Those experiences will stay with you for a lifetime.
Ntaba Coffee Haus.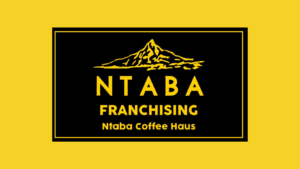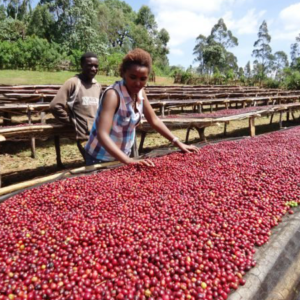 Ntaba Coffee Haus began when owner Robin visited coffee farms in Ethiopia. Therefore, after seeing the farms, meeting the people who picked the coffee, and experiencing the best coffee from the soil to the cup, he knew he wanted to find a way to get the top African coffee to America. A year after ordering his first bag of green beans, Robin was ready to take the next step and open a physical location, which meant the creation of Ntaba Coffee Haus.  Today they offer their customers organic, fair trade, fresh roasted coffee, sourced from the best farms in Africa.
In Closing.
I encourage you to visit their websites to learn more. They are passionate about Africa and sharing this beautiful place with you.  They are your hosts, taking you to Africa, ensuring Africa will seep into your soul.
Pack your bags for an adventure of a lifetime!
As they say:
"We don't send you to Africa. We take you there."
***************
Conversations + Connections = Community
Making the world a better place.  One Story at a time.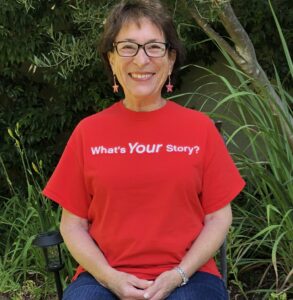 What's Your Story? I want to share it!
 Marsha@borntotalkradioshow.com
Facebook    Twitter  Instagram  LinkedIn