Podcast: Play in new window | Download
Subscribe: RSS
Thank you Mary Guillermin for joining me on the Born To Talk Radio Show Podcast.
Mary.
Mary is a licensed Marriage & Family Therapist for over 35 years.  She is also the founder of The Feminity Project.  
To start with, Mary is a woman of many interests and talents.  After her husband, John Guillermin's death in 2015, she embarked on a project to birth a book about the many films he directed from 1950 to 1988. Together with people from all walks of the film world, they contributed essays on his films. Mary herself wrote three chapters and included the retelling of many of John's stories about his life as a director.
John Guillermin.
John Guillermin was a French-British film director, writer, and producer who was most active in big-budget, action-adventure films throughout his lengthy career. He died at the age of 89.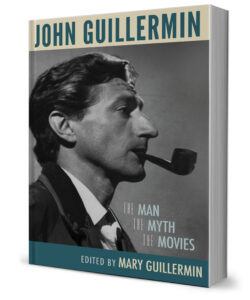 Mary is the Editor & Co-Author of  "John Guillermin: The Man, The Myth, The Movies" 
This is the first book to be published about John Guillermin's life and films. Award-winning film critics, directors, film archivists, and professors of film examine the thought and creativity of his directing. They help answer the question of why you may not be more familiar with his work.
Lavishly illustrated and offering new critical appraisals of his key films from the 1950s to the 1980s, the book includes a never-before-published autobiographical essay and unique and invaluable insights by his widow, Mary, into the personality of a fascinating filmmaker.
A full appreciation of his impressive body of work is long overdue and this book will delight and inform enthusiasts and film scholars alike. Subsequently, it offers fresh insight not only into this director but also into the history of filmmaking and the British and US film industries of that time.
In addition to the book, you can find where to watch some of John's films completely free, and where to rent or buy many others, on the Watch films page on his website.  Underneath each film poster are links leading directly to the available options for each film. Couldn't be easier to track down a film.

What's Next for Mary? 
Along with her newly released book, Mary is currently rewriting her first play, "From Crazy to Sane Or Am I?  A Tale of Feminine Mysticism, Magic and Madness." The link will take you to the review from 2020.   In her rewrite, there will be sections about John and what really happened and how very extraordinary it was that they ever met and married!  Mary will be sharing the magical happenings in her life. Looking forward to seeing her on stage next year!
At the same time, Mary is developing a teaching and healing mission called, "Change Within, Change the World."  Would you like to know more? With Mary's permission, you can contact her directly at: thefemininityproject@gmail.com
It's clear, that Mary is a great storyteller, perfect for Valentine's Day!
Thank you, Mary!
***************
Conversations + Connections = Community
Making the world a better place.  One Story at a time.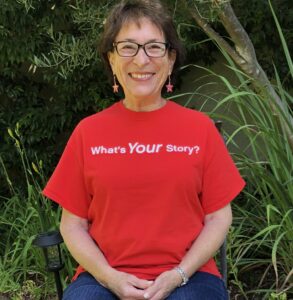 What's Your Story? I want to share it!
 Marsha@borntotalkradioshow.com
Facebook    Twitter  Instagram  LinkedIn