Podcast: Play in new window | Download
Subscribe: RSS
Thank you Steve Piscitello for joining me again this year on my last podcast of the Born To Talk Radio Show of 2021!
Steve.
His name is Steve Piscitello, but as an author, he goes by the pen name Steven Michaels. Why?  Because no one knows how to spell or say his name correctly, and he's accepted that. Steve's primary job is that of ESOL Teacher or Teacher of English for Speakers of Other Languages while also providing remedial intervention for any students in Math and Reading. Steve teaches at Winchester Public School.  This is a pre-k-through 8th-grade school located in Winchester, New Hampshire. Their motto is Every Child. Every Chance. Every Day.
Steve thinks giving back to the community is very important.  That's his entire job. Through education, he tries to better the lives of our children and there really is no better way to give back to our communities than that.  Steve believes encouraging kids to continue their education is extremely valuable and he wants to give every child, regardless of background, the opportunity to get their higher education if they wish it.
Quabbin Quills.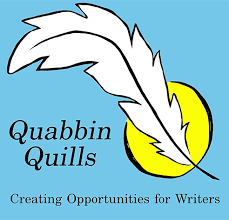 Steve is the Founder and President of Quabbin Quills a 501(c)(3) nonprofit in Massachusetts that provides authors from the Quabbin region and greater New England the chance to have their written work professionally published. This allows up-and-coming authors to build their writing portfolios and to give casual writers an opportunity to be heard.
Quabbin Quills was founded in 2017 in an attempt to amass the talented collection of authors and poets in the Quabbin Reservoir region of Massachusetts. There are a diverse set of writers in this section of Massachusetts, but there was no organization that allowed them to showcase their work.
As they expanded, they were fortunate enough to award their first Quabbin Quills High School Scholarships in 2020. With the community's support, they hope to continue that tradition as well as publish anthologies annually.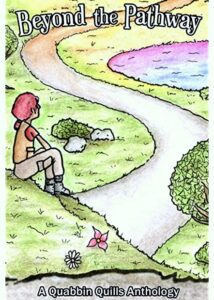 We will be talking about their newly released 4th, anthology,  Beyond the Pathway.
"Well-worn pathways wind through thickets as easily as they do our minds. Often, the unexpected happens when we diverge from the familiar. The world may turn upside down, strangeness creeps alongside us in the darkness, and a shiver at the back of our neck whispers a warning we often don't heed."
This book features the 3 latest scholarship winners!  Congrats to Violet Masterson, Jillian Mawaka, and Katelyn Stolberg.
Cascades and Currents
Submission Guidelines are available for New England authors.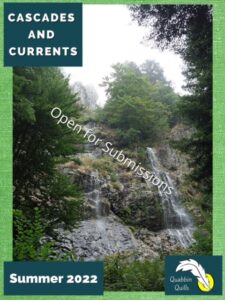 Submissions are open now and close on February 28, 2022, for adult writers, as well as High School and College Scholarship contenders.  They have now added black and white photography as well as fiction, nonfiction, and poetry. Perhaps you were born and raised in New England, with rich stories of your life.   However, you no longer live there, you can still be part of this process!
"The river of life is never straight nor calm. There are rocky river beds, lazy bends, flowing cascades, and at times, unpredictable currents. As we navigate the cascades and currents of life, we move through stories that will shape us. In an often unpredictable world, we may float on the waves or struggle to tread water."
In Closing.
Would you like to support this organization?  Certainly, book purchases help, but so do simple monetary donations.  It helps them grow their scholarship funds as well as cover the minimal publishing costs and book orders for their events. The staff at Quabbin Quills work hard to ensure that proceeds go into maintaining their sustainability as an educational and literature-based nonprofit.    You can donate and support directly from their website. 100% of the anthologies' proceeds go back into their organization.
I'm certainly looking forward to hearing about their next anthology to be published in the fall of 2022.
You know, I will have Steve back to share that with us.
Wishing you all Happy Holidays and a Happy Healthy New Year!  
See you next year!!!
Conversations + Connections = Community
Making the world a better place.  One Story at a time.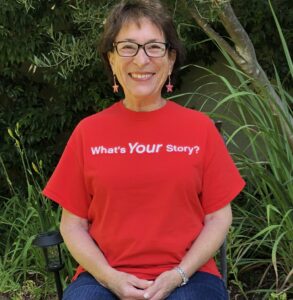 What's Your Story?  I want to share it.
Marsha@borntotalkradioshow.com
Facebook    Twitter  Instagram  LinkedIn