Joining me on the Born To Talk Radio Show Podcast on July 25th, from 1-2 PT is Alison Clay-Duboff.
Alison.
To start with, Alison was educated in Paris and earned a BA at George Washington University. Currently, she is the President of Salty Water Properties, Inc.  She brings a breath of fresh air to her Real Estate market. Her license hangs at RE/MAX Estate Properties in Manhattan Beach.
Alison's client base is diverse. She is rooted in her community dedicating time to local concerns. Giving back is the foundation of her core values. Alison gives generously to charities.
This past May she was a Keynote speaker at Disneyland Paris for RE/MAX France.  Alison is bilingual in English and French.  In addition, Alison is active in her community, with a soft spot for seniors.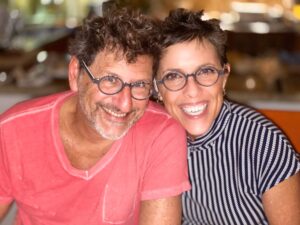 Sadly, Alison's beloved husband, Ken died on August 3, 2021, after 20 + years of wedded bliss.
Author.
Alison has self-published her first book, "Living with Veracity  Dying with Dignity"   Here is a synopsis of her book: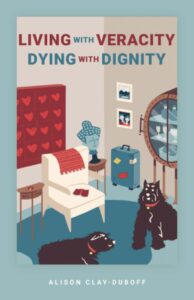 A Southern California couple survives dangerous far-flung travel, and a global pandemic only to discover the unexpected presence of a rare deadly disease that will change the course of their lives. A story of love, heartbreak, strength, personal choice, and the fortitude of one woman who walked her husband to the doors of death and kept on walking.
California Man Legally Designs His Own Death.
Faced with impending death, Ken chooses his own exit with the aid of Death With Dignity, or MAID (Medical Aid In Dying).
In closing.
As you might imagine, this was a life-altering circumstance for both Ken and Alison. Why did Alison decide to write this memoir? Have her views about death changed since his passing? Any regrets?
These questions and more will be part of our conversation.
Conversations + Connections = Community
Making the world a better place.  One Story at a time.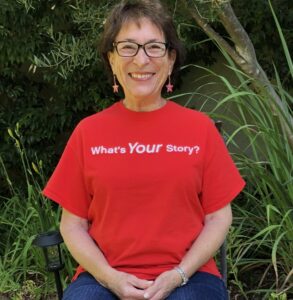 What's Your Story? I want to share it!
 Marsha@borntotalkradioshow.com
Facebook    Twitter  Instagram  LinkedIn