Podcast: Play in new window | Download
Thank you Allen F. Maxwell for joining me on my Born To Talk Radio Show Podcast.
Allen.
With success comes more success, when you learn how to navigate life's systems. Don't take anything personally, this is a waste of your time, recommends Allen F. Maxwell, Wall Street Journal and USA Today best-selling author of The System is Unforgiving: Play by the Rules and Win. What was the inspiration for his book?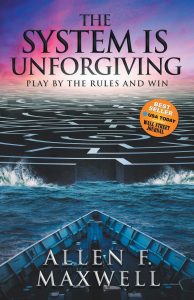 Allen speaks from experience. His first book, The System is Unforgiving, was published in the midst of the global pandemic and, within a few weeks, became a bestseller.
There are "15 Rules of the System" according to Allen. Use them to navigate the system, he advises.  What rules does he suggest we play by? Which are the most essential? What rules would you put on your list?
It is apparent that they work. Being an author is Allen's fourth career. He spent 22 years in the U.S. Navy. Stationed all around the globe, he reached the rank of Chief Warrant Officer Three. He then became an Aero-Space Engineer at the Space and Naval Warfare Commander in San Diego. Today he is the Pres/CEO of Omni2Max, a defense contractor business with 100 employees in nine states.
As his email signature suggests, "Victories won by bullying and deceit leave a residue that is very different from victories won with integrity." Words he obviously lives by.
How could you apply the 15 Rules of the System in your life?
Now is a perfect time to consider that!
---
Making the world a better place.  One Story at a time.

What's Your Story?  I want to tell it.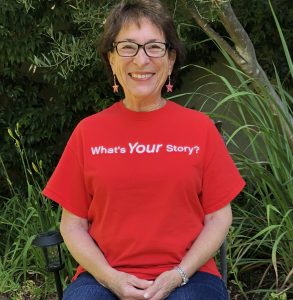 Marsha@borntotalkradioshow.com
Facebook    Twitter  Instagram  LinkedIn