Join me and my guest, Professor JoAnn Staten on the Born To Talk Radio Show Podcast, Monday, June 24th from 1-2 PT. She is the Acting Assistant Chair in the Liberal Arts and Sciences Department at Otis College of Art and Design.
Meet JoAnn.
JoAnn is a researcher and grant writer focusing on women's issues, identity narratives, and health disparities.
JoAnn spent over two years living in Suriname, South America learning about the role of art and personal narrative play in the development and acceptance of public health HIV/AIDS interventions. During that time, she worked collaboratively with local activists and non-governmental organizations (NGOs). Their goal was to develop and produce several awareness projects. How did that experience shape her teaching philosophy?
JoAnn is particularly interested in developing classes that give students the opportunity to practice using their creative skills to solve real-world problems.
The Show.
The Value of International Work Experience for College Students.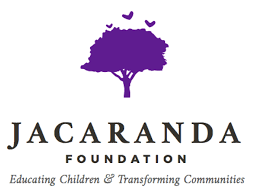 We will be talking about the Jacaranda School and Foundation for orphans in Malawi located in southeast Africa, surrounded by Mozambique, Zambia, and Tanzania.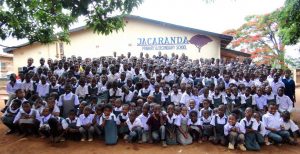 The Otis College Creative Action Program and The Jacaranda Foundation collaborate to train artists and designers to apply their creative skills to real-world problems and effect positive change. As partners, they are interested in long and lasting change. The program has tangible outcomes. They include built environments, an educational exchange program, a variety of skills-based training and workshops. And they also have an art and enterprise micro-financing, business model. This program provides long-term economic solutions to combat poverty for the Jacaranda constituents. They are just getting started! Each year, they are able to build upon the previous years' work.
JoAnn will be sharing what students can gain through their international work experience through their many projects. For example, here is just one of the projects we will be talking about.
Making a difference.
EMBRACE CEREBRAL PALSY
Cerebral Palsy (CP) is a condition that damages the part of the brain that enables movement and body control. CP is the leading childhood disability in Malawi, affecting nearly 1 in 300 children. Yet, only 3% of the population has access to proper equipment and care.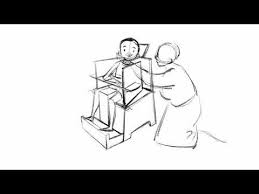 The EMBRACE CP project was founded by two Product Design majors at Otis College, Katie Herman, and Juliette Schmidli. Their goal is to develop an adaptable and affordable CP chair for this population.
These chairs use a template and cardboard to build a low-cost alternative to medical equipment. The chairs will enable children with CP to move around more independently. The design will support proper body alignment and help muscle rehabilitation. I look forward to having Katie and Juliette on my show in the near future.
Tune in.
JoAnn is a key leader at Otis College, therefore, she has worked along with future leaders in design to make a difference in our world. She will be sharing her stories with you.
---
What's Your Story? Conversations + Connections = Community
Do You have a Story to share? Contact me. Marsha@borntotalkradios