Podcast: Play in new window | Download
Subscribe: RSS
Thank you Ambika Devi for joining me on the Born To Talk Radio Show Podcast.
Meet Ambika.
To begin with, Ambika is an International-Award-Winning Best Selling Author, Meditation Jedi, Astrologer, Speaker, and Wizard. She has taught at levels from kindergarten through university for 21 years. Her topics include a wide variety of subjects. They include Metaphysics, Energy Anatomy, Divination, Mythology, and Lore, to Meditation, Yoga, and Pranayama.
As a workshop leader and personal coach, Ambika is well known for helping clients identify and release "Thought Loops." In doing so, she helps them raise their levels of self-esteem, heal from the past, and move forward. She holds degrees including a master's degree in Yoga and Meditation.  She also has a bachelor's degree in Astrology and Fine Arts.
Foundation Pillars.  Harmonize body, mind and spirit.
Ambika is on a peace-building mission to help people.  She realizes our true nature so that we can step out of the churning river of thoughts and activity of our minds.  Including, not wearing insane schedules like badges of honor, and instead beginning our days reinforced with the calmness a meditation practice brings. Visit her website to learn more.
Author.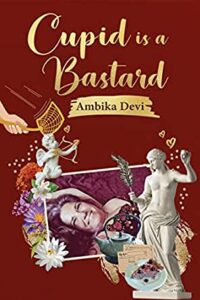 Ambika fell in love with the written word many years ago.  She has been called a dreamer and obsessively creative. The title of her book, Cupid is Bastard delves into her loves and losses. It started with a journal and as she said "I watched my pen in my hand move with surreal speed."  As an example, she expresses ghosting through poetry, flash fiction, art, and chocolate. Thus, how did she choose the title of her book?
In summary, have you ever thought about writing a book?  Ambika will be taking us through her writing process. For instance, how does she keep her creativity flowing?
Ambika's Takeaways.
"Ambika believes that the most important love is the love of self.
We can only feel and experience love from others to the level that we love ourselves."
***********************
Conversations + Connections = Community
Making the world a better place.  One Story at a time.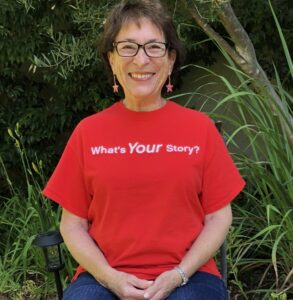 What's Your Story? I want to share it!
 Marsha@borntotalkradioshow.com
Facebook    Twitter  Instagram  LinkedIn