Podcast: Play in new window | Download
Subscribe: RSS
Thank you Amy S. Peele for joining me on the Born To Talk Radio Show Podcast.
To begin with, Amy is a retired Registered Nurse and the award-winning, best-selling author of Cut and Match, medical mysteries with a mission and a side of humor. Before becoming a writer Amy enjoyed a fascinating 35-year career in the organ transplant field which provides an authentic backdrop to her books. She was the Director of Clinical Operations at the University of California San Francisco. Her responsibilities included overseeing a team that successfully completed over 600 transplants annually.  As a result, Amy learned early on in her medical career that humor was an important survival skill. Therefore she studied improvisation at the world's premier school, Second City, in Chicago.
Next, Amy is also a Wellness Advocate. She is a certified Chopra Yoga Instructor. Amy has been known to infuse her presentations with Chair Yoga which people need now more than ever while working remotely.  Her three-minute videos are widely viewed –  1 minute of breath, 1 minute of stretch, and 1 minute of laughter. She encourages everyone to give themselves the gift of three minutes a day before they give the rest of their day away. Check out her short video.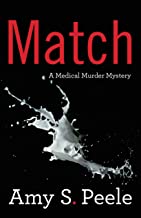 Match, Amy's latest book, is a page-turning thriller that takes the reader into the vivid and dramatic world of kidney transplantation. Amy expertly weaves politics, living donor kidney transplants & the opioid crisis into a fast-paced, nonstop adventure.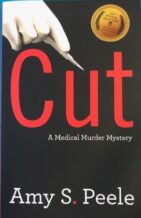 Most notably, her book, Cut, received many awards. They include the 2017 Independent Press Award, The Chanticleer International Book Award, a Pinnacle Book Achievement Award, and a Finalist designation from the 2017 International Book Awards.
Amy currently resides in San Francisco, close to the Golden Gate Bridge, where she loves to swim, teach chair yoga and meditate.
Amy's Takeaways.
Lastly:
"Doing what you love should not feel like work. Follow your passions and you will find your own version of success!"
"If you are thinking about becoming a writer or publishing your work, remember that everything is a team effort. Ask for help and support with the process – from family and friends to editors, publishers, PR agents, marketers, and anyone else that can lend their expertise to the process."
"Take time off if you need it and make sure to allow time for wellness, hobbies, and self-care. This will help you avoid burnout and be more productive."
"Don't forget to laugh…it truly is the best medicine. Surround yourself with people and activities that bring you joy, and don't be afraid to infuse humor into more serious topics or professions."
"If you've ever thought about writing a book but don't think you have the time, ability, or story to tell, keep pursuing your passions and work towards that dream. You will get there in your own perfect timing. If I can do it, so can you!"
Tune in to hear her story about how she
transitioned from a Career in Healthcare/Organ Transplantation to a Murder Mystery Writer
***********************
Conversations + Connections = Community
Making the world a better place.  One Story at a time.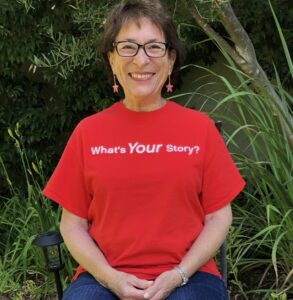 What's Your Story? I want to share it!
 Marsha@borntotalkradioshow.com
Facebook    Twitter  Instagram  LinkedIn