Joining me on this very special Born To Talk Radio Show Podcast on Monday, May 30th from 1-2 PT is my brother Larry!!
Larry Bergher.
Meet my brother.  I am just a couple of years older than him. We are both products of L.A. Unified School District and graduates of Westchester High. He was the first person in our family to attend college starting at West LA Community College and then transferring to Cal State San Jose.  He earned a Bachelor of Arts Degree. This was followed by his teaching credential at Cal. State Long Beach. After substitute teaching for his first year, he spent his next 35 years teaching art at Mount Vernon Middle School and Orville Wright Middle School. Side note, our mom went to Mount Vernon!
Larry married his first wife, Jan, in 1979. Together they had two kids, Daniel and Rachel. They were married for 30 years.  Sadly Jan passed away from colon cancer.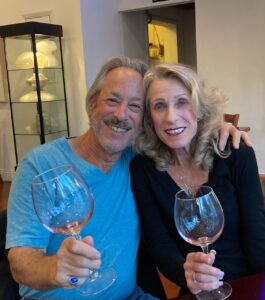 A few years later, met and married Beth in 2013. She also has 2 kids, Danielle and Lauren.  Gratefully, they don't live too far away, AND, they both love to cook and bake!! Okay, and share in a glass of wine, two!
In the Beginning.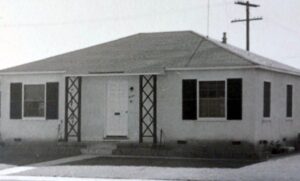 Dad moved to Culver City, after growing up in Duluth Minnesota after the military. Our dad and mom were married in 1946. They bought our home in the community of Manchester Square, affectionately also called Westchester. We lived in a small blue-colored brand-new neighborhood in the city of Los Angeles.  This is where they lived until they passed.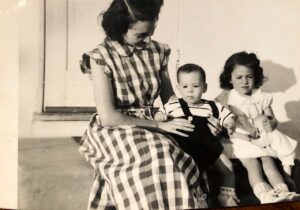 Mom was from a very small family, with one brother. We had two cousins from her side. Dad, on the other hand, was one of 10. We have 17 first cousins!  I'm enjoying finding these old black and white photos!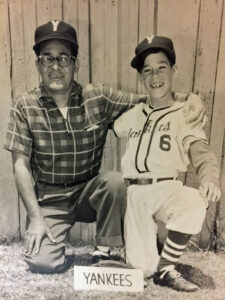 As you will hear, Larry was very close to our dad. Sports was a huge connector between them. As an example, Larry learned to play baseball and golf from our dad. There are some great stories you will hear about this and their art connection. And, our dad never turned down a home project, Larry inherited that too!
I may throw in some stories as well, of some cherished memories!
In Closing.
Exciting news for Larry and Beth… two weddings coming up this summer for Daniel and Lauren!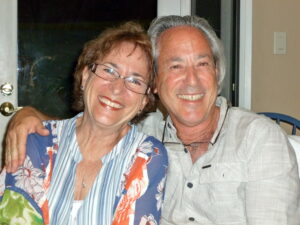 Please join us as we take a trip down memory lane.
Sharing the great stuff and a couple of bumps in the road of life as siblings!
***********************
Conversations + Connections = Community
Making the world a better place.  One Story at a time.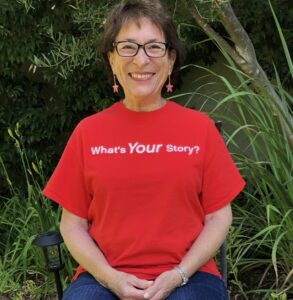 What's Your Story? I want to share it!
 Marsha@borntotalkradioshow.com
Facebook    Twitter  Instagram  LinkedIn