Joining me on May 23rd from 1-2 PT on the Born To Talk Radio Show Podcast is Amy Peele.
Meet Amy Peele.
Amy Peele was born and raised in the Chicago area. She graduated from the South Chicago School of Nursing in 1974. And soon discovered her passion for organ donation and transplantation when she started as a transplant coordinator at the University of Chicago in 1976. Amy enjoyed a 35-year career in Transplantation retiring from the University of California San Francisco in 2014. She is also the past President of the North American Transplant Coordinators Organization and the Director of Clinical Operations at the University of California San Francisco.  Amy oversaw a team that successfully completed over 600 transplants annually. 
Amy has a love for comedy and improv and graduated from Second City Players Workshop in 1985 in Chicago. She learned early on in her medical career that humor was an important survival skill. Amy's sense of humor comes through in all her writing.  
Amy and her husband, Mark lives in Marin County where she has been writing creatively since 1988. Now she is an award-winning, best-selling author. 
Author.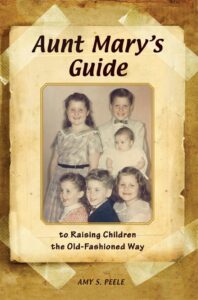 In her memoir, Aunt Mary's Guide to Raising Children the Old-Fashioned Way, Amy reflects on her childhood and discovers memories, both painful and funny. Each in turn yields meaningful life lessons. She delves into her sometimes chaotic, sometimes simple childhood, and reflects on the peace of mind she experienced at Lake Wawasee every summer.  Her underlying message: is that parents and relatives do the best they can with the circumstances life sets before them.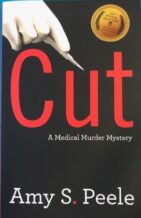 Cut, A Medical Murder Mystery.
Amy infuses her passion for transplantation into her murder mysteries and brings a fresh, knowledgeable, and humorous new voice into the world of mystery novels.  While the federal government is launching a national investigation on the "equity" of organ distribution, a female tech CEO flies across the country to get a liver transplant. Soon, well-respected transplant nurse Sarah Golden and her best friend, Jackie Larson, find themselves tangled up in an intense plot to uncover the answer to the question on everyone's mind: Can you buy your way up to the top of the waiting list?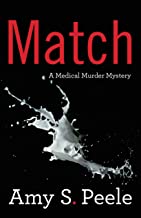 Match, A medical Murder Mystery. Amy's latest book is a page-turning thriller that takes the reader into the vivid and dramatic world of kidney transplantation. What do politics, living donor kidney transplants, and the current opioid crisis all have in common? Sarah and Jackie are back to solve a mystery in this new adventure that neither of them could have ever expected.
Lastly.
Amy is a Wellness Advocate. She is a certified instructor of the Chopra Center's Seven Spiritual Laws of Yoga. And, to add to that, the University of California San Francisco has certified her as a Laughter Yoga Leader.  With her extensive RN experience, she is able to combine her clinical knowledge with laughter, breathing, and stretching. 
This podcast will give you an insight into organ donation and transplantation
as well as how she has combined her passions for writing and wellness.
***********************
Conversations + Connections = Community
Making the world a better place.  One Story at a time.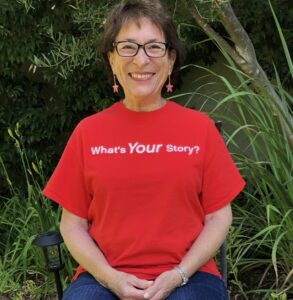 What's Your Story? I want to share it!
 Marsha@borntotalkradioshow.com
Facebook    Twitter  Instagram  LinkedIn