Podcast: Play in new window | Download
Subscribe: RSS
Thank you Ashley Tropea for being a guest on The Born To Talk Radio Show Podcast.
Ashley.
Ashley has been writing since she was 11 years old.  She finished her first novel when she was 14. Then she published it online for free.  Imagine how exciting it must have been for her to receive a staggering amount of positive feedback.  She earned an enormous amount of about a combined 1.5 million reads worldwide. This was just the beginning for her.
The Pirates Trilogy.
The Pirates Trilogy is a Young Adult Historical Fantasy series about an eighteen-year-old girl named Elizabeth Burrough.  She wakes up one morning to discover she has somehow been sucked into her favorite novel set in eighteenth-century England among a crew of fearsome pirates. Full of romance, adventure, and swashbuckling fun, The Pirates Trilogy follows one girl's journey toward self-acceptance, love, and strength.
There is a link on Ashley's website to purchase these books.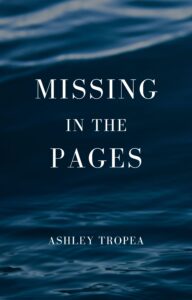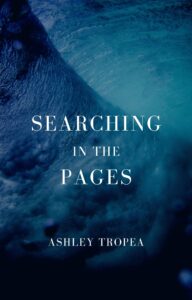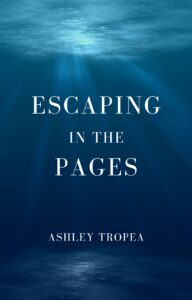 Awards.
Here is an example of her screenwriting accomplishments!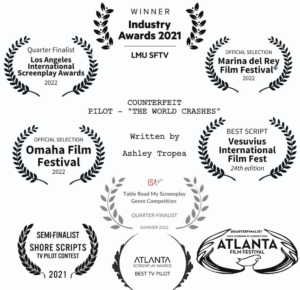 Ashley's Takeaways.
"Trying anything new is always scary and there will always be reasons not to do it. The key to getting yourself to go through with it is having a great support system.  This includes, people who are there to pick you up when things don't work out and there to cheer you on when you succeed.  Then, listen to that support group when you don't think you're good enough or your goals are too difficult to achieve. Because you can do it. And the things you thought were scary or impossible can become your career as mine did."
In Closing.
With a special place in her heart for fantasies and ball gowns, Ashley intends to spread her love of large worlds, adventure, and romance through her novels and films.
Tune in to hear Ashley's story.
***********************
Conversations + Connections = Community
Making the world a better place.  One Story at a time.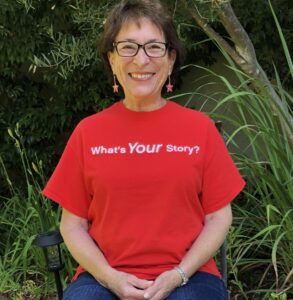 What's Your Story? I want to share it!
 Marsha@borntotalkradioshow.com