Podcast: Play in new window | Download
Subscribe: RSS
Thank you Beth Thorp for joining me on the Born To Talk Radio Show Podcast.
Meet Beth.
To begin with, Beth Thorp is the Co-founder and Executive Director of the Mitchell Thorp Foundation.  Her husband Brad is the Co-founder and CEO. Beth wears many hats for the foundation.  They include business development and family intake service.  She is also an event coordinator, spoke's person, and much more.  Previously, Beth was the President of Powerful Impressions and Image Management Company. Beth was a sought-after corporate trainer.  Most recently, she has written a book.
Mitchell Thorp 1990-2008.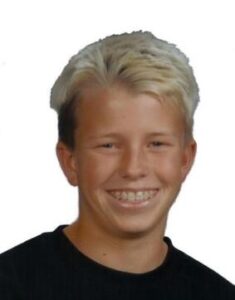 Mitchell was a remarkable young man. He was a gifted student and baseball player.  Mitchell's strength and courage lives on through the Mitchell Thorp Foundation as an inspiration to young athletes and children who suffer from life-threatening illnesses, diseases, and disorders.
You will hear how they got through the deepest pain and darkest time of their lives.
Mission and Programs.
Their mission is to support families whose children suffer from life-threatening illnesses, diseases, and disorders. They do so by providing financial, emotional, and resources to their desperate situation.
​They offer four primary programs. Including, Medical & Home Assistance, Healing & Rehabilitation, Conversion Vans, and Youth Leadership Council each comprise several support services.  We will be talking about all of their programs.
As a result of their continued efforts, the foundation has given over $3 million back into the community to help families whose children suffer from life-threatening illnesses.  "Our community continues to band together in support of this foundation and as they showed up for them at Mitchell Thorp Foundation's annual Warrior Spirit 5K."
Awards.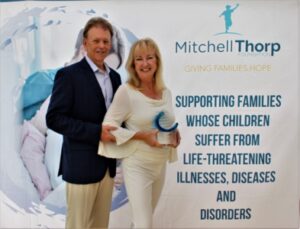 Beth is a respected leader in her community. She was awarded for her great work by receiving the "Community Impact Award" in 2022 and Non-Profit of the Year in 2020 by the Chamber of Commerce.  Also, she was Awarded Distinguished Humanitarian Award in 2020. And lastly, Beth was given a Certificate of Special Congressional Recognition by the Member of Congress, United States of America.
ANEW Creation.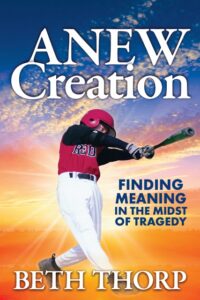 Beth's new book, ANEW Creation, Finding Meaning in the Midst of Tragedy was written as a labor of love for her son Mitchell who passed away from an undiagnosed illness after five years of searching the planet for answers.
This journey took her and the family's life experiences and turned them from tragedy into inspiration to help other children fighting for their tomorrow.
Do you want a FREE ebook? Yes, you heard that right! Order ANEW Creation from any online or in-person bookstore and receive a FREE EBOOK!
With your purchase, you will find out how to get the free ebook so you can share it with your friends and family. Order from anewcreation.org to receive an autographed copy.
Beth's Takeaways.
"Titles may be granted, but leadership is earned.  As a leader in my community, it has been incredible how God can take a tragedy and turn it for good by impacting thousands of families and children fighting for their tomorrows."
In closing, tune in to hear how the Mitchell Thorp Foundation is changing lives.
Help a Child Fighting For Their Tomorrow.
***********************
Conversations + Connections = Community
Making the world a better place.  One Story at a time.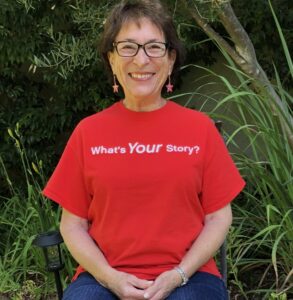 What's Your Story? I want to share it!
 Marsha@borntotalkradioshow.com
Facebook    Twitter  Instagram  LinkedIn