Beth Thorp will be joining me on the Born To Talk Radio Show Podcast, on Monday, April 27th from 1-2 PT. Beth is a philanthropist, author, and speaker. She is the Executive Director and Co-Founder, along with her husband, Brad, of the Mitchell Thorp Foundation, a public 501c3.  She is a mother of two children and resides in Carlsbad, California.
To Start With.
Fourteen years ago, Beth and Brad's lives were forever changed. They lost their 18-year-old son, Mitchell, after a five-year battle with an undiagnosed illness. Mitchell had been athletic. He was a baseball player coached by his former pro pitcher dad. He was at the top of his class, and a compassionate, kind-hearted kid who stood up for others in need. But over the course of his illness, his health deteriorated to the point he could no longer walk, suffered myoclonic seizures, and was in constant pain.
Though the Thorps were grieving a devastating loss, they felt that it signaled the start of a new chapter. Not even one week after Mitchell's passing, Brad heard about two local families with children undergoing cancer treatment who were struggling to make ends meet. The Thorps recalled the support they'd received while seeking answers about Mitchell's ailment and knew they had to help. They launched a foundation in Mitchell's name and never looked back.
Mitchell Thorp Foundation.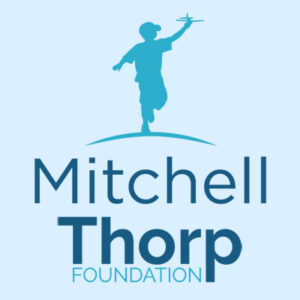 Since its founding in 2009, the Mitchell Thorp Foundation has helped countless children and has given more than $3 million in assistance to families of critically ill children. The foundation helps with medical expenses and therapy that are not covered by insurance. They help with household bills, travel, counseling, and wheelchair-accessible vehicles. They also host a Youth Leadership Council.  Eighth through 12th-grade students can learn how to give back to the community and has a nonprofit crowdfunding service.
ANEW Creation.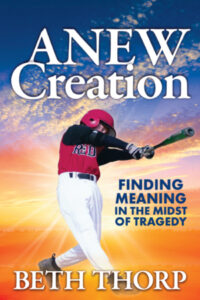 Beth's new book, ANEW Creation, Finding Meaning in the Midst of Tragedy.  was written as a labor of love for her son Mitchell. He passed away from an undiagnosed illness after five years of searching the planet for answers. This journey took her and the family's life experiences and turned it from a tragedy into an inspiration to help other children fighting for their tomorrows. Beth is passionate about being the light in the dark to others. She is able to bring hope and encouragement in the direst of circumstances.
In closing.
Above all, Beth continues to be a leader in her community.  As a result of all her efforts, Beth was awarded the "Community Impact Award" in 2022 and Non-Profit of the Year in 2020 by the Chamber of Commerce. She was also Awarded Distinguished Humanitarian Award in 2020 and has been given a Certificate of Special Congressional Recognition by the Member of Congress, United States of America.
Tune in to hear her story.
***********************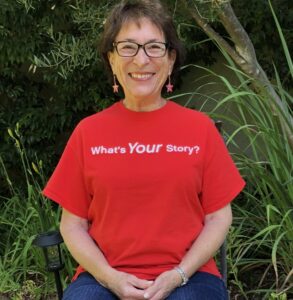 Conversations + Connections = Community
Making the world a better place.  One Story at a time. 
What's Your Story? I want to share it!
 Marsha@borntotalkradioshow.com
Facebook    Twitter  Instagram  LinkedIn