Joining me on the Born To Talk Radio Show Podcast on November 15th, 1-2 PT is Bruce Barnet and Gary Rotman.
It's both National Alzheimer's Disease Awareness Month and National Family Caregivers Month. My guests Bruce Barnet and Gary Rotman, Co-Founders of Simpl Technology.  Their company manufactures and sells simple tech products for seniors and their caregivers.
Let's meet Bruce.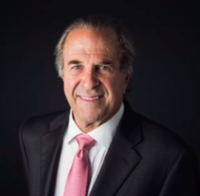 Bruce Barnet is the CEO of Simpl Technology.  His passion for senior solutions commenced after his father-in-law was diagnosed with Alzheimer's in 2003. Bruce's college-age children created a networking event in New York City with the proceeds going to the Alzheimer's Foundation of America. As the event grew to National prominence Bruce's consulted the Alzheimer's Foundation of America on Memory Care Facility build and equipment standards.
Bruce collaborated with the author of "How to Alzheimer's Proof Your Home" and launched The Alzheimer's Store online.  His goal is to educate caregivers and healthcare professionals about solutions for better care for Alzheimer's and dementia patients.
Let's meet Gary.

Gary Rotman, is COO of Simpl Technology and also the inventor. He is a career consummate entrepreneur launching several first-to-market consumer electronics products over his 30-year career. One innovative product called the iTalk Reminder Assistant inadvertently received numerous testimonials regarding helping people remember how and when to take their medications, treatment, and other everyday tasks, hearing messages in a loved-ones familiar voice.
In 2013, Gary founded Life Assist Technologies Inc. He educated newly named "Reminder Rosie" to healthcare professionals, and caregivers.
Simpl Technology.
Simpl Technology electronics are simple solutions designed for common everyday problems experienced by many age-at-home adults.  Smpl products for seniors minimize age-at-home problems in this ever-evolving and technological world. Designed for simple set up by the caregiver and easy to operate by the senior.
Their products help reduce everyday stress and frustration while increasing independence and safety. The inevitable diminishing vision, memory loss, and trembling hands are frequent conditions of our aging population. Aging at home can – and should – be addressed to help our loved ones age a little less challenging.
Their products are remarkable. Here are a couple of examples: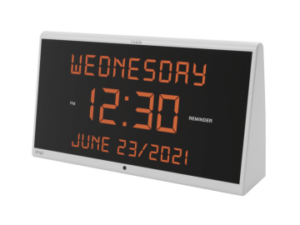 Rosie2 is a personal voice reminder assistant. You can leave up to 25 personalized voice reminders one voice at a time. Imagine the help that would provide in remembering when to take your medications.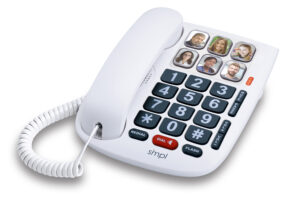 This is their photo phone, with 6 one-touch photo keys, a big button keypad, hands-free dialing, and adjustable earpiece volume.
Each of these products are designed for seniors and their caregivers.
---
 Bruce and Gary will be sharing their experiences.
This is a great subject for seniors and their families.
---
Conversations + Connections = Community
Making the world a better place.  One Story at a time.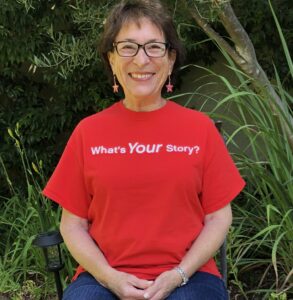 What's Your Story?  I want to share it.
Marsha@borntotalkradioshow.com
Facebook    Twitter  Instagram  LinkedIn