Joining me on the Born To Talk Radio Show Podcast on July 21st from 1-2 PT is Author David Hirshberg.
Let's Meet David.
David is the pseudonym for an entrepreneur who prefers to keep his business activities separate from his writing endeavors. As an author, David adopted the first name of his father-in-law and the last name of his maternal grandfather, as a tribute to their impact on his life. His first novel, My Mother's Son was published in 2018 and won nine awards.
My Mother's Son.
Here is a synopsis of his first book.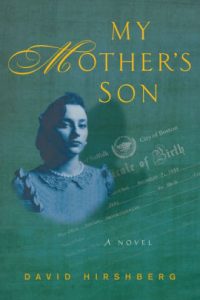 My Mother's Son is a literary novel written as the memoir of a radio raconteur that uses the inconceivable events of his family's life. In the world in which he lived as a foil to deal with major issues that affect Americans today. Disease, war, politics, immigration, and business. It has been purposefully set in earlier times to provide some distance from the current 'talking heads' climate that instantly categorizes and analyzes events from a narrow, partisan perspective.
While the novel's themes are serious, David provides historical insights.  He gives pause to thoughts about present-day America.  My Mother's Son is written with humor, vivid description, and crackling dialog that captures the multi-ethnic Irish, Italian, and Jewish voices without caricature.
Jacobo's Rainbow.
About his 2nd book:
Jacobo's Rainbow is an historical literary novel set primarily in the nineteen sixties during the convulsive period of the student protest movements and the Vietnam War. It focuses on the issue of being an outsider-the 'other' an altogether common circumstance that resonates with readers in today's America. Written from a Jewish perspective, it speaks to universal truths that affect us all.
David tells a story of triumph over adversity that is told with vivid descriptions, perceptive insights, humor, and sensitivity. His novel enables the reader to identify with the characters who come to life in a realistic fashion to illustrate who we are, how we behave, and what causes us to change.
How did a bio-tech guy end up writing literary fiction?
In both of his novels, nothing is what it seems to be at first glance, there is a lot of mystery.
Tune in to hear David's story!
---
Conversations + Connections = Community
Making the world a better place.  One Story at a time.

What's Your Story?  I want to share it.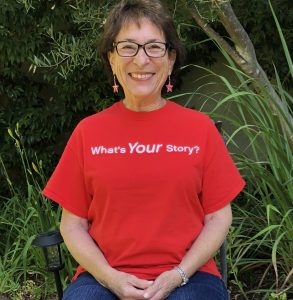 Marsha@borntotalkradioshow.com
Facebook    Twitter  Instagram  LinkedIn