On Monday, May 18th from 1-2 PT my  Born To Talk Radio Show Podcast is featuring 3 members from the Flight Path Museum LAX team. They are Board Officers, President & Chair, Agnes Huff. Corporate Secretary, Robert Acherman and Director of Community and Industry Relations, Lynne Adelman.
 Experience the Joy of Aviation.
Let's meet the Flight Path Museum crew!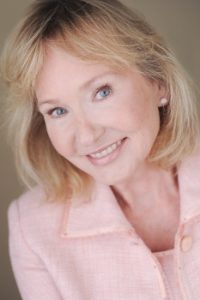 Agnes was born in Budapest Hungary. She immigrated to the US and is fluent in Hungarian and Hungarian cuisine. As a prominent public relations and strategic communications consultant, Ágnes has more than 25 years of professional communications experience. She founded Ágnes Huff Communications Group, LLC (AHCG), a full-service communications consultancy in 1995. She is celebrating 25 years of business success.  Today, Agnes is involved with key industry, professional and non-profit organizations and currently serves as president for the Flight Path Museum LAX.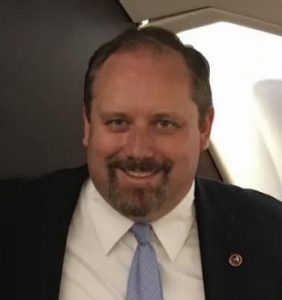 Robert grew up in Westchester, home of LAX. After graduation from UCLA in 1993, Robert became involved in many community organizations including the LAX Coastal Chamber of Commerce, and the Flight Path Museum and Learning Center.  Robert has been a board member of the Flight Path Museum LAX since February 1998 and Corporate Secretary since January 2019. He is a lifelong commercial aviation enthusiast.  At Flight Path Museum LAX, Robert has chaired 3 Gala fundraisers and served as the Master of Ceremonies for the Flight Path plaque presentation to Virgin Group Chairman Sir Richard Branson.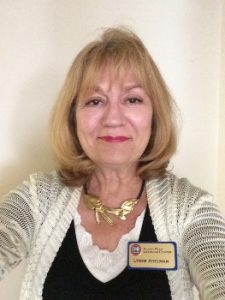 Lynn is originally from upstate New York.  She received her teaching credential from Central Connecticut State University and was an instructor at Morse Junior College in Hartford, CT.  Then she was bitten by the wanderlust bug.  Upon retiring from her 30 year Flight Attendant career with TWA and subsequently American Airlines, she enjoyed a 10-year career with The Argonaut Newspaper.  A resident of Westchester, she has been involved in the community and Flight Path Museum LAX since its opening in 2003. Lynn is a world traveler and aviation enthusiast, she also provides pet care services for area residents.
Flight Path History.
In the beginning.  The Flight Path Learning Center of Southern California was founded in 1995 as a nonprofit, community-based organization. Their goal is to honor aviation pioneers, recognize the economic importance of aviation and aerospace to Southern California.  They encourage youth to pursue education and careers in aviation-related fields. The kickoff project was a series of sidewalk plaques in the LAX business district saluting aviation pioneers, organizations, and locations. This "Flight Path" is the aviation equivalent of the famed Hollywood Walk of Fame.
In November 2002 the Los Angeles Board of Airport Commissioners officially authorized Flight Path to operate an educational facility and museum in the LAX Imperial Terminal.
Unique among the fine aviation museums in Southern California is the Flight Path Museum's location. They are the only aviation museum and research center situated at a major airport.  And, the only facility with a primary emphasis on contributions of civil aviation to the history and development of Southern California.
In 2019 the Board of Directors renamed The Flight Path Learning Center of Southern California to Flight Path Museum LAX.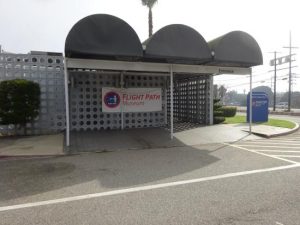 By the way, do you remember when flight attendants dressed like this…and they were called stewardesses?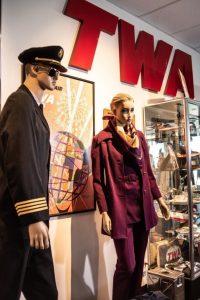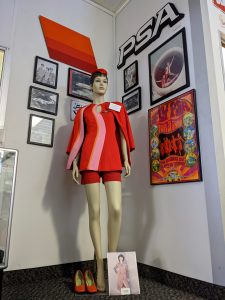 One of Flight Path's primary mission is to help children and young adults explore the potential of an aviation career. The Flight Path Museum LAX has several programs in place to promote aviation education.
"Once  you have tasted flight you will walk the earth with your eyes turned skyward; for there you have been, and there you would return."
-Leonardo daVinci
Lastly, we may be temporarily grounded at this time, but soon we will be open to travel again. In the meantime, you will hear about their virtual tour!
Buckle up and get ready for your Museum Flight!  They all have stories to share!
---
What's Your  Story? Conversations + Connections = Community