Join me for another episode of the Born To Talk  Radio Show Podcast.  On Monday, January 8th from 1-2PT, my guest will be Diane Kane.
Let's Meet Diane!
Diane is from Quabbin in rural western, Massachusettes.
Diane is an author of fiction, non-fiction, and children's books. Her newest children's book Don Gateau the Three-Legged Cat of Seborga is destined to be a classic, published in English, French, Spanish and Italian. She will be telling us about Don Gateau, the inspiration for her book.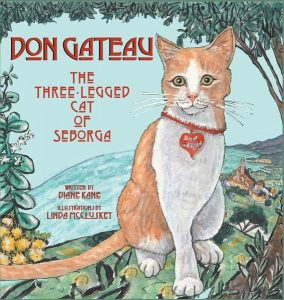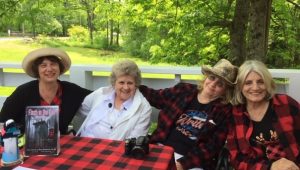 Diane is also a publisher and co-author of "Flash in the Can, Number One", and "Flash in the Can, Number Two"   She is pictured here with her 3 friends at their book signing.  Kathy Chencharik, Sharon Harmon, and Phyllis Cochran.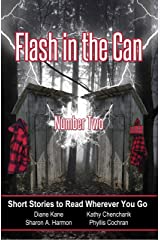 "Flash in the Can" is a collection of fun, fast, fictional short stories with a twist that will keep you going. Flash fiction with a flush. Packed full of mystery, mischief, murder, and mayhem, with characters that will stay with you after you go. Read a story in each sitting or linger a while and finish up. Something for everyone to bring with you wherever you go.
Besides being an author, Diane also facilitates writer's workshops, formats books, and writes informational articles for the Uniquely Quabbin Magazine, published quarterly.
As an example, she has two articles coming out in the May issue.  One is about two local authors. The other is about two incredible 8-year-olds who have become Young Entrepreneurs.  They have little roadside businesses selling eggs, firewood, and decorated hearts!  Read all about it this spring.
Quabbin Quills.
Diane is a founding member and submissions coordinator for Quabbin Quills, a nonprofit writers group founded in 2017.  Their mission is to amass the talented collection of authors and poets in the Quabbin region. There are a diverse set of writers in this section of Massachusetts, but there was no organization that allowed them to showcase their work. Their first anthology, Time's Reservoir, was an experiment to see if they could collect enough works to publish a unified voice for the Quabbin region. Gratefully, they were overwhelmed with responses.
 Diane chases her writing dreams in the woods of rural Massachusetts and on the rocky shores of Maine.
You are going to love her stories!!
---
Conversations + Connections = Community
Making the world a better place.  One Story at a time.

What's Your Story?  I want to share it.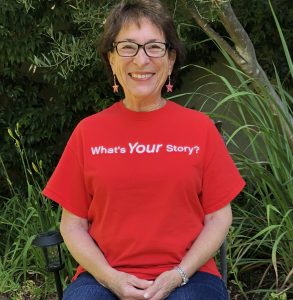 Marsha@borntotalkradioshow.com
Facebook    Twitter  Instagram  LinkedIn